Bold and the Beautiful Spoilers: Judge McMullen Returns, Face Off With Bill Spencer?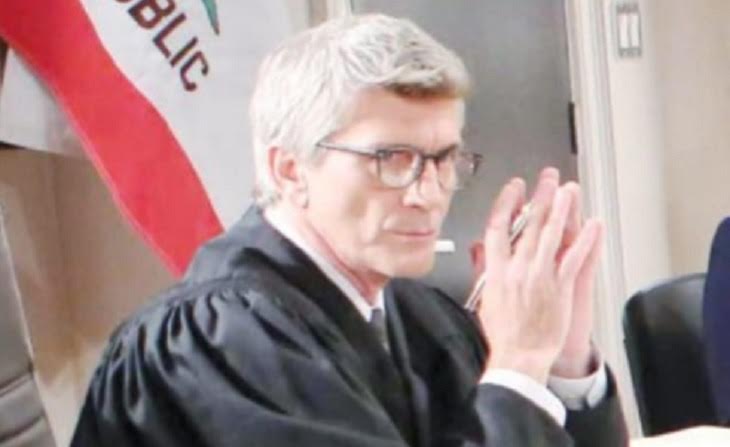 The Bold and the Beautiful (B&B) spoilers tease that Judge McMullen (Joe Lando) will be back during the week of November 12. He will appear most of the week as part of a massive showdown between Ridge (Thorsten Kaye) and Bill (Don Diamont). It should make for an explosive showdown.
Judge McMullen Returns
The judge will return on Monday, November 12 through Thursday, November 15. He will have to answer as to why he took Ridge's bribe and how he may have profited from it. It will be an uncomfortable conversation, to say the least. This is like how Bill gets solid evidence to put Ridge away for tampering with his custody hearing and bribing a judge.
Bill Gets The Goods
Bill has wanted to nail Ridge to the wall for his role in losing primary custody of Will. He believed that Ridge had something to do with it, but he couldn't be sure. Bill felt the judge and Ridge had to know each other previously—and vowed to prove that Ridge had fixed the custody case in Katie's (Heather Tom) favor.
IT Guy, Ken Gets The 411
Today's the day! Make sure to tune in to #BoldandBeautiful to see Steffy's big moment. ❤️ Get ready for some show-stopping looks on the Forrester Creations runway! 🙌 pic.twitter.com/XgRkQqBAIa

— Bold & The Beautiful (@BandB_CBS) November 8, 2018
Ken (Danny Woodburn) will appear on Monday, November 12. He will get a key piece of information about Ridge's role in the custody case. He will share the scoop with Bill, who will put a plan in motion. First, he wants to get back at Ridge, then he wants to comfort and put the judge on blast. His end game is to win Brooke (Katherine Kelly Lang) back, but to do that, he has to expose Ridge's scheme.
It sounds like Bill will confront the judge, Ridge, and Katie over the custody case scheme. He may even turn Ridge into law enforcement, urging them to press charges. It could get very interesting between Bill and Ridge over the next few weeks.
Do you think the judge will squeal on Ridge? Don't forget to come back later for more The Bold and the Beautiful (B&B) spoilers, news, and casting updates!
Want up-to-the-minute soaps news, spoilers, and gossip on your social feeds? Just hit 'Like' on our Facebook page and 'Follow' on our Twitter account.