Bold and the Beautiful Spoilers Monday, December 10: Taylor's Meltdown, Fears Pour Out – Liam and Hope Make Baby Plans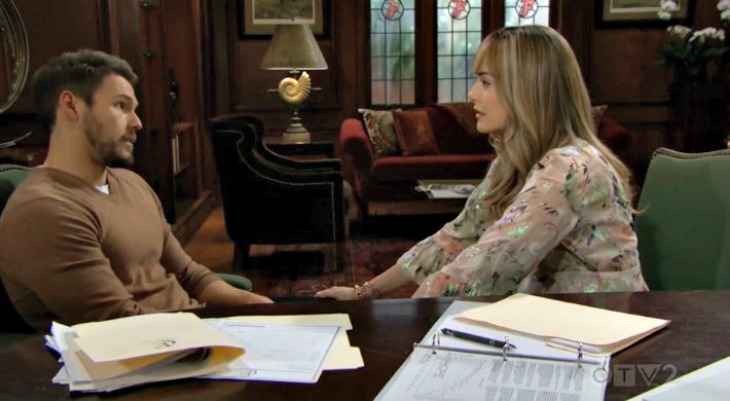 "Bold and the Beautiful" spoilers for Monday, December 10, tease that Taylor (Hunter Tylo) will let her emotions pour out. She's been all wound up lately thanks to Brooke (Katherine Kelly Lang) and everyone else who thinks she's a threat. Taylor has had her fair share of angry outbursts, but this time she'll have more of a moving meltdown.
B&B Spoilers – Steffy and Ridge Support Taylor
Steffy (Jacqueline MacInnes Wood) and Ridge (Thorsten Kaye) are in Taylor's corner, so they'll be sure to remind her of that. They won't Taylor to feel like she's unloved or without support. Taylor will appreciate having two people she cares about on her side. "The Bold and the Beautiful" spoilers say Taylor will open up about all the fear she's dealing with. It's really taking a toll on her weary mind.
Bold and the Beautiful – Taylor Worries About Prison
Taylor will undoubtedly admit she's worried about prison. That goes for the real state pen as well as the one she's trapped in mentally. Taylor can't seem to break free from what she's done, but Steffy and Ridge will be there for her. They may convince Taylor to seek more help, which is exactly what she'll do when she sits down with a shrink later this week.
The answer is no because Kelly is the cutest! 💕 #BoldandBeautiful pic.twitter.com/UL9tB5XD2G

— Bold & The Beautiful (@BandB_CBS) December 7, 2018
B&B Worries About Danger To Kelly
Until then, Hope (Annika Noelle) and Liam (Scott Clifton) will talk about their family as well as the one Liam shares with Steffy. They knew blending the two wouldn't be easy, but Taylor has brought a whole new meaning to the word "complicated." There's been a lot of talk about the danger to Kelly, but we can't forget that a "Lope" baby is on the way, too.
Bold and Beautiful Liam and Hope Take Steps To Protect Their Baby
Liam and Hope will talk about their impending bundle of joy. They may take steps to protect their new little one from Taylor and her instability. B&B spoilers say they'll feel like they can't be too careful. This is their daughter and they have to watch out for her. At the same time, Liam may hate the idea of going against Steffy and causing drama. It'll just lead to more clashing and that's not what he wants.
"Bold and the Beautiful" spoilers hint that this mess will get even messier in the weeks ahead. We'll give you updates as other B&B news and rumors emerge. Stay tuned to the CBS soap and don't forget to check CTS often for the latest "Bold and the Beautiful" spoilers, rumors, updates and news.
Want up-to-the-minute soaps news, spoilers, and gossip on your social feeds? Just hit 'Like' on our Facebook page and 'Follow' on our Twitter account.