The Bold and the Beautiful Spoilers Friday, December 14: Hope's Stern Warning to Liam – Brooke Rages Over Taylor's Living Arrangement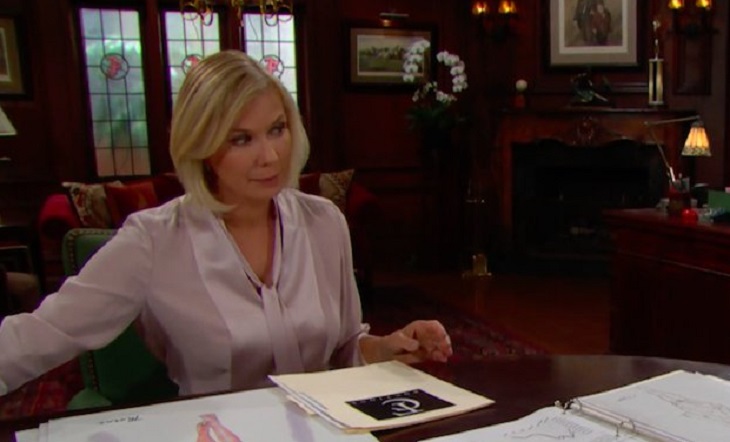 "The Bold and the Beautiful" spoilers for Friday, December 14, tease that Liam (Scott Clifton) will face some strong opposition. Hope (Annika Noelle) and Brooke (Katherine Kelly Lang) will be adamant that Taylor (Hunter Tylo) shouldn't be part of the kids' lives. They can't control Steffy's (Jacqueline MacInnes Wood) decisions regarding Kelly, but those choices will still affect the "Lope" baby's future.
Brooke will stand by her claim that Taylor's a threat and argue that a blended family can't work with her in it. She'll note that Liam wants his daughters to be close. Brooke won't see how that'll be possible if Taylor's hanging around creating unnecessary risk.
Hope will pipe up in agreement with that. She'll suggest that if Kelly's spending time with Taylor, their daughter won't be joining in. Hope will refuse to let her child be alone with Steffy's mom, so Liam will realize the tension's getting worse. Over at Steffy's place, she'll promise Taylor that their new living arrangement is perfect. Steffy will be thrilled by the idea of having a live-in babysitter on standby.
B&B fans can also expect Phoebe's name to come up during this conversation. Steffy will reflect on the loss of her twin and hope that Kelly gets more time with her own sister. She'll insist that she truly wants peace with Hope, so she'll opt to cut out middleman Liam and go chat with Hope herself.
The sure bet, the ace in the hole and the wild card 💥 Don't miss a minute of #BoldandBeautiful this week! pic.twitter.com/ogaVPmjQ6R

— Bold & The Beautiful (@BandB_CBS) December 9, 2018
Steffy will leave Kelly with Taylor and dash off, so that'll spell trouble when Brooke stops by. "The Bold and the Beautiful" spoilers say Brooke will explode when she realizes Taylor is caring for Kelly alone. She'll be even more livid when she learns Taylor's living with Kelly and Steffy now. Brooke will feel like Taylor is more trouble than she's worth and she'll be sure to let her know it.
Finally, Wyatt (Darin Brooks) and Sally (Courtney Hope) will do a little yoga. They'll share some laughs as they fall even harder for each other. "The Bold and the Beautiful" spoilers say this relationship will deepen in the coming weeks, so stay tuned. We'll give you updates as other B&B news and rumors emerge. Stick with the CBS soap and don't forget to check CTS often for the latest "Bold and the Beautiful" spoilers, rumors, updates and news.
Want up-to-the-minute soaps news, spoilers, and gossip on your social feeds? Just hit 'Like' on our Facebook page and 'Follow' on our Twitter account.