The Bold and the Beautiful Spoilers Friday, September 1: Caroline Questions Uncle Bill – Sally Admits Weakness to Thomas – Liam Struggles with Himself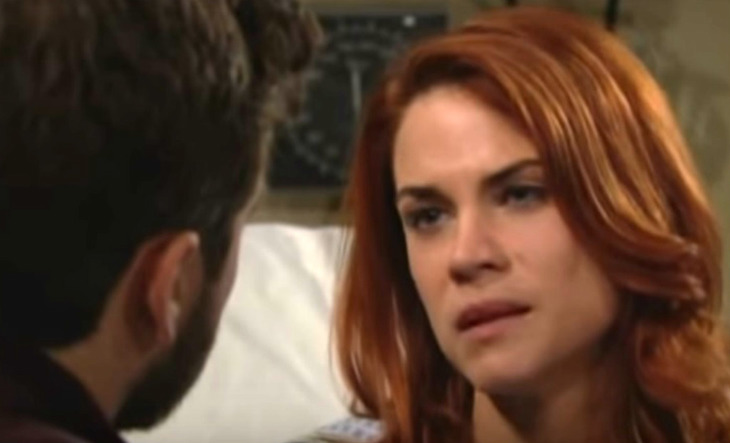 "The Bold and the Beautiful" (BB) spoilers for Friday, September 1st tease that we will have a day filled with lots of emotions; mostly being sadness but you can still expect plenty of drama! Make sure to stay tuned!
Over at Spencer Publications, Caroline Spencer (Linsey Godfrey) is seen having a conversation with her uncle Bill Spencer (Don Diamont). She is curious if Bill knows more about the Spectra Fashions fire than he is letting on; do you think she could be putting the pieces together? It's not like she doesn't know what he is capable of! It seems she is getting pretty fed up with his lies and may just expose him; would you like to see that happen?
Related: Brooke Wants To Help Sally – Caroline Admits Her Illness Is Fake – Steffy And Liam Are Tormented By Bill's Truth
Then over at Forrester Creations, Brooke Logan Spencer (Katherine Kelly Lang) says that Bill Spencer is a good man, but when it comes to business and making things happen he can be ruthless. When it comes to Bill getting what he wants he will do whatever it takes no matter the cost. He is even willing to give up his relationship to his son; to have his skyscraper. Liam Spencer (Scott Clifton) will struggle between losing his father or living with the guilt of knowing what Bill has done. Liam will have a huge decision to make and figure out which is more important to him. As we all know he is a very honest guy and the guilt is eating him alive!
Related: Bill Wants Spectra To Disappear – Sally Feels Insecure, Calls Thomas – Shirley Is Confident
 Over in Sally Spectra's (Courtney Hope) hospital room she will have a chat with Thomas Forrester (Pierson Fode). She is very devastated about losing her families business and feels like she can't bounce back from all that has happened. She is scared for her future and does not know what she is going to do next.
Affiliate links included below. Thanks for your support!
Sally and the Spectra gang will attempt to convince Thomas to stick around and help rebuild Spectra Fashions. Do you think there's any chance of that happening or will he continue to stay by Caroline's side thinking that she is dying? Make sure to stay tuned to CBS's "The Bold and the Beautiful" to find out!