The Bold and the Beautiful Spoilers Friday, September 14: Steffy Interrogates Vengeful Ridge – Katie Stunned by Thorne's Proposal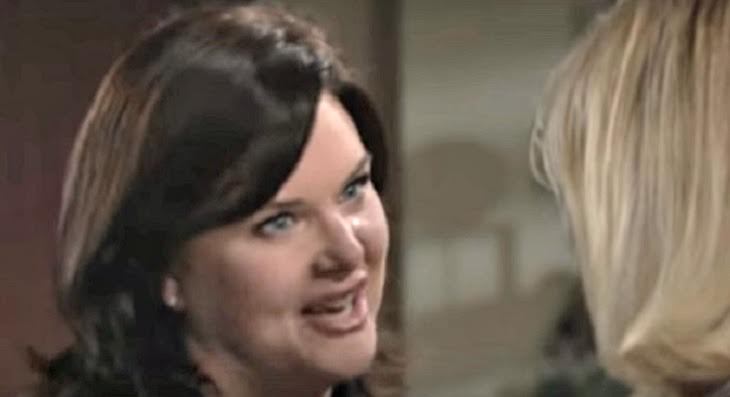 "The Bold and the Beautiful" spoilers for Friday, September 14, tease that Brooke (Katherine Kelly Lang) will keep fighting for Bill's (Don Diamont) parental rights. She promised to back him up on this, so she's doing her best to convince Katie (Heather Tom) to stand down. Brooke doesn't want to see Bill lose his son in a custody war, but Katie will feel like she's out of options.
Despite Brooke's protests, Katie will contend that Bill will always disappoint the people he cares about. She'll mention all the times Bill vowed to change and didn't keep his word. Katie will think Brooke should understand where she's coming from.
After all, Brooke's been burned by Bill before as well. Katie will push her sister to see this from her perspective and get in her corner.
Brooke will acknowledge Bill's mistakes, but she'll still believe he could be better man. She'll at least feel like Bill deserves the opportunity to try. Besides, this is really about Will (Finnegan George) and what he needs. Brooke will encourage Katie to keep Bill in Will's life for the boy's sake. Katie, on the other hand, will think that's the worst possible thing she could do for him.
Bill and Justin go way back! Here's a #TBT of one of our favorite #BoldandBeautiful dynamic duos. Who is yours? pic.twitter.com/RfdV5qp6RJ

— Bold & The Beautiful (@BandB_CBS) September 13, 2018
Other B&B spoilers say Bill will prepare for a messy outcome. He'll be ready to step up his efforts if Brooke can't get the job done. Once Katie finishes her chat with Brooke, she'll get a pleasant surprise. "The Bold and the Beautiful" spoilers state that Thorne (Ingo Rademacher) will pull out a shiny engagement ring. He'll let Katie know he loves her and wants to create a future together.
Thorne will ultimately pop the question, so expect Katie to accept soon. As Katie considers what's next, Steffy (Jacqueline MacInnes Wood) will express her suspicions. She'll interrogate Ridge (Thorsten Kaye) about why he's really supporting Katie's sole custody pursuit. Steffy will guess this is actually about Ridge's hatred for Bill.
Ridge may confess that he'd indeed like to see Bill lose, but he'll also suggest that Katie's right. He'll fully believe Will would be better off without Bill around. We'll give you updates as other "Bold and the Beautiful" news and rumors emerge.
Stick with B&B and don't forget to check Celebrating the Soaps often for the latest "Bold and the Beautiful" spoilers, rumors, updates and news.
Want up-to-the-minute soaps news, spoilers, and gossip on your social feeds? Just hit 'Like' on our Facebook page and 'Follow' on our Twitter account.