The Bold and the Beautiful Spoilers Thursday, August 31: Brooke Wants to Help Sally – Caroline Admits Her Illness is Fake – Steffy and Liam Are Tormented by Bill's Truth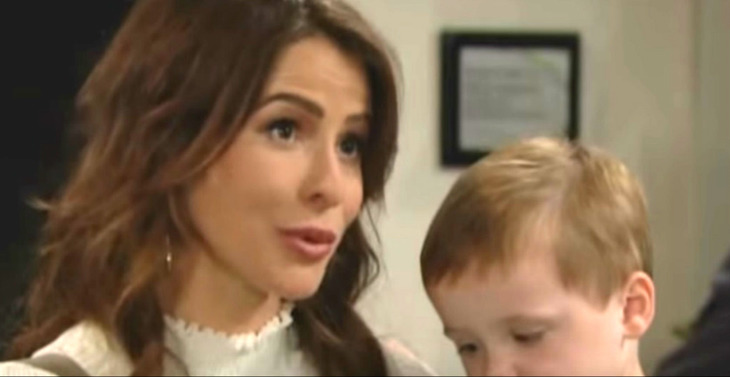 "The Bold and the Beautiful" (BB) spoilers for Thursday, August 31st tease that we have lots of drama heading our way and you will not want to miss a moment of the action!
Over at Spencer Publications, Brooke Logan Spencer (Katherine Kelly Lang) is having a chat with someone and we can only assume she is talking about Sally Spectra (Courtney Hope) and the rest of her gang. Brooke talks about how someone could set up shop and front "them" a couple of months rent. "Them" more than likely is the Spectra's being that they just lost everything. Brooke seems like she may be willing to make something happen to help out the Spectra gang; little does she know that her conniving husband Bill Spencer (Don Diamont) was behind it all! What do you B&B fans think Brooke is going to do once the truth comes out? Do you think Bill will be a thing of the past once she learns his involvement?
Related: Bill Wants Spectra To Disappear – Sally Feels Insecure, Calls Thomas – Shirley Is Confident
 Then over at Spencer Publications, Steffy Forrester Spencer (Jacqueline Wood) says that Bill Spencer gets to have his tower after all. Do you think that will be the case? Steffy and Liam Spencer (Scott Clifton) will have a difficult time keeping the information they have on Bill from the rest of the family. Do you think one of them will end up cracking and telling everyone? It already appears guilt is getting the best of Liam! So maybe he will decide to out his dad even though Bill gave him an ultimatum of staying true to him or he would be out of his life. Liam has always been good about doing the right thing!
Related: Liam Gets Bill To Confess – Sheila Vows To Never Stop – Ridge Is Voice Of Reason – Steffy Feels Bad For Sally
B&B's Caroline Spencer (Linsey Godfrey) is seen at Spencer Publications talking to her uncle Dollar Bill. She tells him that her terminal illness is bogus while Sally Spectra's injuries are real. It seems as if Caroline's guilt is starting to get the best of her and she may just spill the truth at any given time! Would you B&B viewers like to see that happen?
Affiliate links included below. Thanks for your support!
Sally Spectra will be in for a huge surprise! Thomas Forrester (Pierson Fode) will make an unannounced visit to Los Angeles and will show up by Sally's bedside. Sally will be happy to see him. Sally hates to feel needy but the fact of the matter is that she is. So do you think Thomas will come to her rescue? Make sure to stay tuned to CBS'S "The Bold and the Beautiful" to find out!