The Bold and the Beautiful Spoilers Thursday, November 8: Steffy's Showstopper, Fashion Show Triumph – Ridge Battles Growing Bill Fears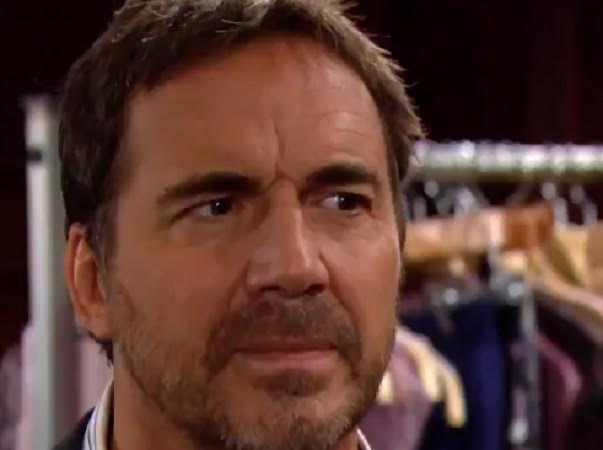 "The Bold and the Beautiful" spoilers for Thursday, November 8, tease that Brooke (Katherine Kelly Lang) will fear for Ridge's (Thorsten Kaye) future. She just revealed that Bill's (Don Diamont) onto him, so Ridge will have concerns as well. He knows exactly how "Dollar Bill" operates. When Bill wants something, he goes after it with full force and never lets go.
Ridge will push Brooke to explain what she means. She'll note that Bill urged her to spill info regarding Ridge's link to the judge. Brooke will promise that she kept her mouth shut, but she'll realize Bill is fired up. She'll warn Ridge that he'd better be ready. Bill isn't going to drop this, so Brooke will feel like the truth's going to come out.
"The Bold and the Beautiful" spoilers say Ridge will battle his nerves. He'll hope he can contain this by keeping Bill and Brooke apart. Since they have such a strong bond, Ridge won't want to take a chance on Brooke admitting anything.
Just one more day until Forrester Creations shows off the new Intimates line! Who's excited for the #BoldandBeautiful fashion show tomorrow? pic.twitter.com/3l3cH9iB7I

— Bold & The Beautiful (@BandB_CBS) November 7, 2018
Bill may be on the right track, but he doesn't have proof of Ridge's wrongdoing. Ridge would like to keep it that way, so he'll tell Brooke to steer clear of him. He doesn't need her bolstering Bill's case with a confession. B&B fans can expect more bickering, so "Bridge" could certainly be in real trouble.
On a lighter note, Steffy (Jacqueline MacInnes Wood) will put on an incredibly successful fashion show. Several models will be there to strut their stuff on the runway, but it's Steffy who will be truly memorable. Her showstopper will impress the crowd along with "Bold and the Beautiful" viewers.
This event will really catapult the intimates line to the next level. Steffy and Sally (Courtney Hope) will be proud of everything they've accomplished. The same goes for Xander (Adain Bradley) and Zoe (Kiara Barnes). We should note that Julius (Obba Babatunde), Vivienne (Anna Maria Horsford) and Shirley (Patrika Darbo) will pop up on Thursday. They couldn't miss out on this very special occasion!
"The Bold and the Beautiful" has another great episode in store, so stay tuned. We'll give you updates as other B&B news and rumors emerge. Stick with the CBS soap and don't forget to check CTS often for the latest "Bold and the Beautiful" spoilers, rumors, updates and news.
Want up-to-the-minute soaps news, spoilers, and gossip on your social feeds? Just hit 'Like' on our Facebook page and 'Follow' on our Twitter account.