The Bold and the Beautiful Star Annika Noelle Opens Up About Her 'Burrito Man'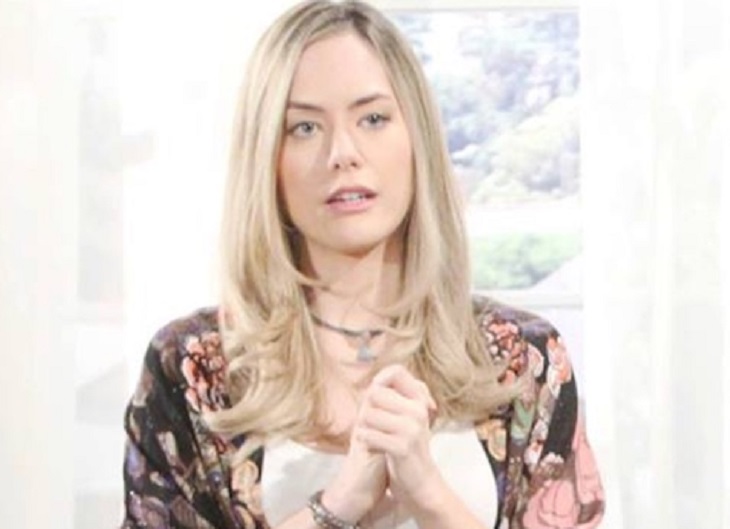 The Bold and the Beautiful star Annika Noelle might not be thinking about children in the near future, but that doesn't mean she's not a mother. In fact, the actress, who plays Hope on the hit show, recently opened up about her maternal instincts when taking care of her new cat, Henry.
The blonde beauty says that Henry was so sick when she first got him that she had to feed him as though he were a newborn baby. She says that she even calls him "The Burrito Man" for a good reason.
Annika recently told CBS Soaps in Depth in an interview, "I used to volunteer at an animal shelter, and he was so sick that they were going to put him down. I essentially had to feed him Pedialyte and baby food with a plastic syringe, and I had to wrap him up in a blanket like a burrito to feed him."
LOVE B&B? SUBSCRIBE TO OUR THE BOLD AND THE BEAUTIFUL NEWSLETTER, HERE!
Thankfully, Henry is now at a healthy weight and thriving so much so that he's much bigger than many of the pets that Annika sees whenever she visits some of her friends, all thanks to her love and devotion. Talk about one loving and caring cat mom!
She added, "It was like, 'you're my baby now.' He was so weak and tiny when I got him, but he's a monster of a cat now. He's bigger than a lot of my friends' small dogs!"
In the meantime, don't forget that The Bold and the Beautiful airs weekdays on the CBS network. Check your local listings for times. Drop us a line with your thoughts in our comments section below.
And as always, come back to Celebrating The Soaps for all the latest news, updates and spoilers on The Bold and the Beautiful and all of your favorite daytime television shows right here!
The Bold and The Beautiful airs weekdays on the CBS network.
---
Read more news, spoilers, and gossip on our The Bold and The Beautiful homepage!
Want up-to-the-minute soaps news, spoilers, and gossip on your social feeds? Just hit 'Like' on our Facebook page and 'Follow' on our Twitter account.