The Bold & The Beautiful Spoilers: September Brings Danger For Spectra Fashions, Is Bill Behind It?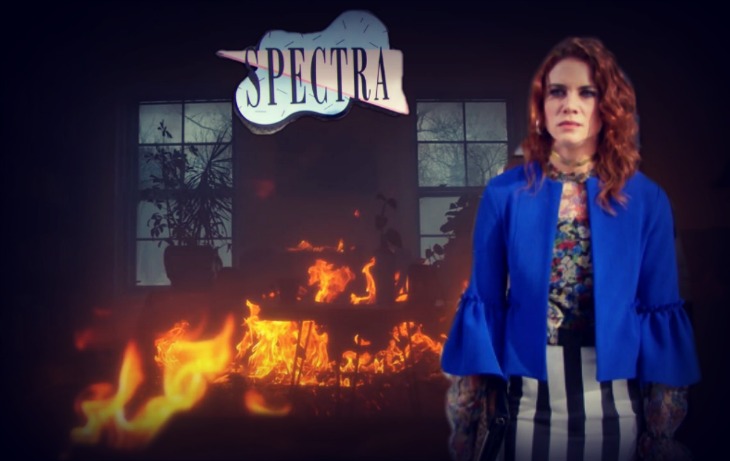 "The Bold & The Beautiful" spoilers things have been heating up, and as we all know 'Where there's smoke, there's fire'! In San Fernando Valley, that usually means Bill Spencer (Don Diamont) is up to something as there is no line he will not cross. Bill latest efforts to destroy Sally Spectra (Courtney Hope) and Spectra Fashions must not be going as well as hoped. Bill came up with a lie that his niece Caroline Spencer (Linsey Godfrey) was dying. Caroline shares a child with Thomas Forrester (Pierson Fode'), who is currently dating and working with Sally Spectra.
CJ Gives Sally Another Chance, What Will Bill Do?
Bill knew that Thomas would go to New York to be with son and his son's dying mother. In doing so, Bill believes that Spectra Fashions will fold without Thomas there to design. Bill has a deal with CJ Garrison (Mick Cain), Sally's cousin who owns the building and the lot it is on. Bill has his eyes set on that location to build his new beloved "Sky", a new skyscraper to house Spencer's Publications. CJ decides to give Sally one more shot to bring Spectra Fashions current and profitable again.
"The Bold & The Beautiful" sources revealed that in the up coming weeks Spectra Fashions continues to have more bad luck. Something is going on with the wiring causing a small fire. The handyman Pete (Don Most, Ralph Malph from Happy Days) warns Sally that somethings strange with the wiring. Sally not wanting to shell out the funds for a 'real' electrician, just trying to make the best of a bad situation. There is another hiccup and Pete is called back once again to fix the electrical wiring in the low-rent, run-down building.
A Pete The Handyman and Shirley Romance
"The Bold & The Beautiful" spoilers tells us that Pete is a handyman and not a 'real' electrician, however, sparks begin to fly between Pete and Shirley Spectra (Patrika Darbo). As Pete just so happens to be Shirley's type, a burly man with a tool belt (or a heartbeat), just gotta love her style. Could they be the new "B&B" super couple?
Several Guest Appearances in September
"The Bold & The Beautiful" sources say that Don Most, is the first of several guest appearances, kicking off a big event for the month of September. Do you think Bill had a hand in the fire? Will Sally and Thomas learn the truth about Caroline? Leave us a comment to share your thoughts.
Catch "The Bold and The Beautiful" weekdays on CBS. Be sure to check back here at Celebrating the Soaps, your "B&B" source for news, updates, spoilers and so much more!