Coronation Street Spoilers: Jim's Revenge Plan Comes To Play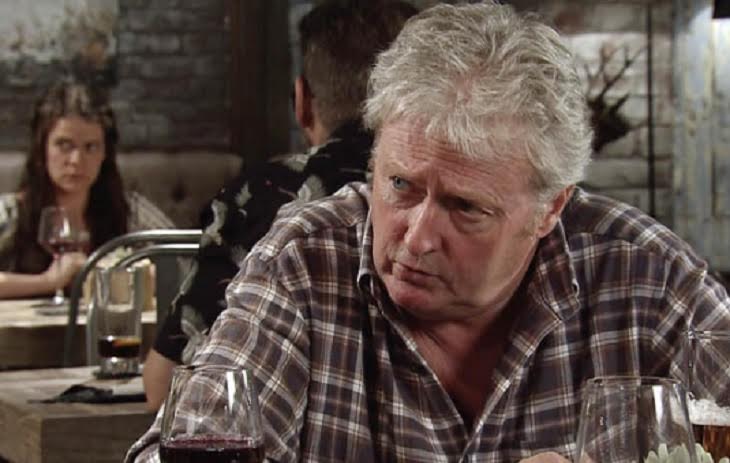 Coronation Street spoilers indicate that fans can expect even more twists and turns for Liz in the coming weeks.
That's because she, Jim and Hannah McDonald will soon be involved in a storyline that will rock their lives forever. The convict is currently coming up with a rather cruel revenge plan that will shake up Weatherfield in more ways than one.
According to spoilers, Liz's life is about to turn even more upside down. The former prisoner is most certainly playing with their fate, as he is bringing in their deceased child into the picture, following years of heartache. After introducing Hannah to Liz as her late daughter Katie, Jim is set to cause even more trouble.
Actor Charles Lawson, who plays Jim on the hit British soap, had this to say to Express.co.uk, "I think we know that they've [Hannah and Jim] been out and about, hatching a plan for revenge. It all goes frightfully wrong, it goes pear-shaped very quickly. But I think Hannah's very much the driver [of the plan]. He's a bit p***ed off with having been in jail. Jim does very quickly come to regret it all."
"If Evelyn is my nan she's going to have to face up to it whether she likes it or not."

What do you think of Evelyn, does Tyrone know what he's letting himself in for? #Corrie #Tyrone #Fiz #Evelyn pic.twitter.com/1WDdznSP3n

— Coronation Street (@itvcorrie) September 12, 2018
In addition, Charles says that there is going to be a shocking plot twist by the second episode and that it will make viewers jump in their seats! In other words, this is something that you won't want to miss.
He mysteriously added: "All I can tell you is that Jim feels pretty awful about it. He regrets it as soon as he sees Liz because he loves her. He knows he's made a dreadful mistake and he doesn't want to do it. That's the redeeming part of the character, that you can see his regret."
Coronation Street airs weeknights on the ITV network in Britain and is available on Britbox in the United States. Check your local listings for times.
In the meantime, drop us a line with your thoughts in our comments section below. And as always, don't forget to check back with Soap Opera Spy for all the latest news, updates and spoilers on Coronation Street and all of your favorite British soaps right here.
And visit Celebrating The Soaps dedicated Coronation Street page for all the latest news, interviews and spoilers