Coronation Street Spoilers: Paddy Wallace Confirms Jude Appleton's Exit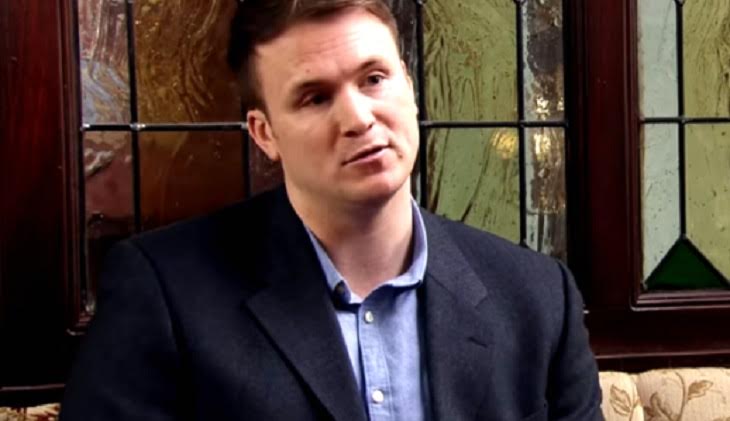 It looks like Jude Appleton's fate has been sealed. New Coronation Street spoilers indicate that the notorious liar will soon be leaving Weatherfield. But whether he is leaving for good or not remains to be seen. Jude is currently missing, with his mother Mary worried about his whereabouts.
According to Britain's Metro, Jude's intricate web of lies have been exposed, with many people – including his mother Mary – shocked over his odd and bizarre behavior. But if there is one person who isn't surprised, it's Angie. She's known this side of his awful character for many months now.
Jude almost tried to snatch his son George away, but it didn't work. And now actor Paddy Wallace says that viewers will be in for another shock before Jude leaves town for good.
"We're going to beat this, whatever it takes".

Daniel will always be there for Sinead throughout her treatment ❤️

If you've been affected by the issues raised in this story, please go to https://t.co/XAghCEzABt#Corrie #Daniel #Sinead pic.twitter.com/JEAGpS2A65

— Coronation Street (@itvcorrie) October 31, 2018
The actor said, "I think he has had a really troubled background, having to live on his wits and lies. He's done really well but when it starts to turn, he has to grab onto it. I think he would love to be a good person but he is very aware of how to manipulate people but it doesn't work anymore. I have shot my final scenes. But the tram exit was not my final scenes. It's been amazing – I came in for four episodes, it's such a wonderful place to work."
Of course, fans will have to tune in to find out what will happen next!
Coronation Street airs weeknights on the ITV network and is available on Britbox in the United States. Check your local listings for times. In the meantime, let us know what you think by leaving us a line with your thoughts in our comments section below. And as always, don't forget to check back with Celebrating the Soaps for all the latest news, updates and spoilers on Coronation Street and Eastenders and all of your favorite daytime television shows right here!