EastEnders Spoilers: Louisa Lytton Dishes Details About Ruby Allen's Return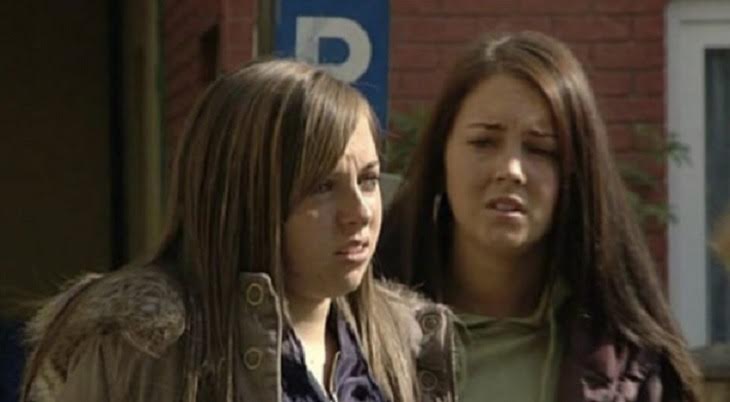 EastEnders has Ruby Allen return to the Albert Square, with Louisa Lytton reprising her role after 12
years of hiatus from the BBC soap opera.
In light with this, Lytton reveals more details as to why her
character came back and what's it's like to come home to her "first big job" after more than a decade.
Starting next week, Ruby will be back on EastEnders scenes. Stacey Fowler (Lacey Turner) received a
mysterious text message telling her to come to the E20.
That's where she will bump into Ruby, who
reaches out as she was passing the area. Although the two were not in good terms when Ruby left in
2006, they are set to rekindle their friendship and would agree to set up a plan for a proper catch-up.
While it may just seem a coincidence, Ruby's return to the Albert Square has a heavier purpose. Louisa
says that "deep down she's quite lonely," and going back to what she knows would be a good thing for
her.
EastEnders spoilers tease that Stacey and Ruby will start to build up their friendship again. Stacey will prepare for a big night out with Ruby. Unfortunately, when the night came, things would not go according to plan. Stacey would be interrupted by constant calls from Martin, and while she's distracted about what's going on at home, Ruby will catch the eyes of a group of guys at the bar.
The Queen Victoria pub. Open for business once again! #EastEnders pic.twitter.com/j2zy0uvBcI

— BBC EastEnders (@bbceastenders) September 13, 2018
When Louisa's return was announced three months back, EastEnders; executive consultant John Yorke
teased that Ruby will be involved in one of the soap's biggest storylines later this year. Exactly why Ruby contacted Stacey after all these years, and why she came back to Walford, are what we're going to look forward to.
For now, Lytton is thrilled to be back on the soap, and seeing a lot of familiar people at the set, she felt like she never left at all."My first day back was really surreal, because I felt like I came into work and time had not passed," she said. Lytton promised that EastEnders fans will see Ruby in a different light and more confident.
She hopes that fans will be happy with the character as they were before.
Watch out for Ruby beginning Monday, September 17, on EastEnders at 8 p.m. on BBC One.
And as always, don't forget to check back with Celebrating the Soaps for all the latest news, updates and spoilers on Eastenders and all of your favorite British soaps right here!