Angelina Jolie Spotted With Billionaire David Mayer de Rothschild
Angelina Jolie was recently pictured leaving Nobu in Malibu, California with David Mayer de Rothschild. They both rocked eyeglasses and color-matching ensembles for the outing and Jolie was smiling as they exited the establishment.
Angelina Jolie – Dines Out For Three Hours With British Billionaire Heir
According to Page Six, the "Maleficent" actress and the environmentalist, 44, were in the restaurant for over three hours on Thursday.
Jolie, chic as always, accessorized her black dress featuring side cutouts with a pair of black heels and matching sunglasses. On the other hand, Mayer de Rothschild kept it casual in a pair of jeans, a blue shirt and a black jacket, which he paired with black shoes and see-through glasses.
Jolie and Mayer de Rothschild share a deep passion as they both campaign on behalf of global issues that are close to their hearts. David Mayer de Rothschild has been awarded the accolade of "Emerging Explorer" by National Geographic, appointed an "international ambassador" by NGO Clean Up the World, and nominated as a "Young Global Leader" by the World Economic Forum.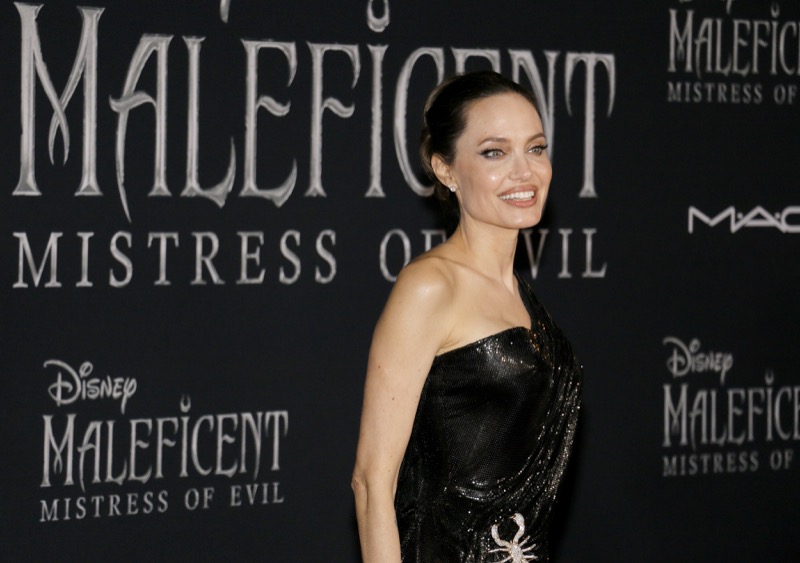 His passion for the environment has seen him recognized by global platforms including the United Nations Environment Program and the German Sustainability Award.
Jolie's passion shines through for women's rights and refugee rights. Up until December when she announced that she would be stepping down as a United Nations High Commissioner for Refugees Special Envoy, Jolie has used her global platform to speak on behalf of displaced people. Last year, the "Those Who Wish Me Dead" star traveled to Yemen to see firsthand the horrors that the nation's nearly ten year war has inflicted on its citizens.
Through the visit, she brought attention to the famine that the Yemeni people endure on a daily basis, and the thousands of deaths that was the result of this war.
She has also spoken out about the realities of the Afghan women after the Taliban takeover of the nation. Even though she's stepped down as a UNHCR, she promised to continue to dedicate her time to the causes that are close to her heart.
Be sure to catch up on everything happening with Angelina Jolie right now. Come back here often for all Angelina Jolie spoilers, news, and updates.
Editorial credit: Tinseltown / Shutterstock.com