How Does Mark Consuelos Feel About Kelly Ripa Retirement Rumors?
Mark Consuelos is sharing his thoughts on the retirement rumors surrounding his wife Kelly Ripa. Once again, they popped up after she quashed them last year.
The couple started co-hosting their talk show, Live with Kelly and Mark, in the springtime. However, some fans have a feeling that she wants to move on from the daytime talk show. See what her hubby has to say.
Mark Consuelos – Breaks His Silence
Kelly Ripa and Mark Consuelos made time for a joint interview with Entertainment Tonight. Her husband shared his thoughts on the rumors that Kelly could step down from the talk show.
He admitted they already had a conversation about the possibility of it happening. Kelly revealed last month that she would retire, but she isn't set on making it a reality.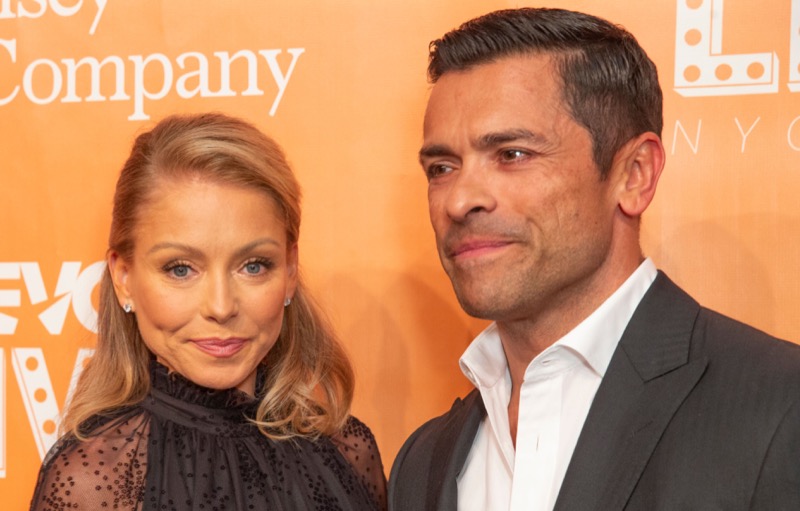 "I think it's a real thing," Mark Consuelos told Entertainment Tonight. "She's been at that for 23 years. I don't think it's gonna be anytime soon. I know she's having a good time, I'm having a really, really good time. But at some point, yeah. When she does decide to walk away, no one's earned it more than her."
Mark continued to praise his wife during the interview. He admits that she's been working hard ever since she was a child star.
The couple met on the set of the ABC daytime soap All My Children. Mark is aware of Kelly's long-standing career in the entertainment industry.
He believes that the reason why Kelly won't retire is because "she's having a blast now." Still, he feels that it will happen one day.
Mark is fine with his wife retiring. He thinks she deserves it due to all that she's accomplished in her career.
Kelly Ripa – Considers Retirement
In her interview with Purist magazine, Kelly Ripa admitted that retiring is a nice thought. She also talked about how she is "doing one of the most challenging and scary things," which is hosting a live show on her own. Kelly also hinted that it's not something she wants to do for the rest of her life.
"Having said that, I don't intend to work at this job for the rest of my life. I do talk about retirement with great interest, but right now I'm very happy, especially working with Mark," she said.
The possibility of retirement came after Mark and Kelly became empty nesters. All three of their children moved out of their home.
What are your thoughts on Mark's reaction to Kelly retiring? Do you think it will happen? Sound off below in the comment section.
Editorial credit: lev radin / Shutterstock.com