Jamie Foxx Shares 'Dark Journey' Back To Health
Jamie Foxx has opened up about his struggles to regain his health. The 55-year-old actor suffered medical problems starting in April. And that required hospitalization.
But as Jamie just revealed on Instagram, he feels like his return to health has achieved a milestone. Find out what the actor shared about his struggles.
And get more details about what Foxx called his "unexpected dark journey" below.
Jamie Foxx Feels 'Thankful'
In April, actor Jamie Foxx experienced a medical scare. And amid his hospital stay and health struggles, the 55-year-old stayed silent. But now Jamie has revealed on Instagram that he finally sees significant progress.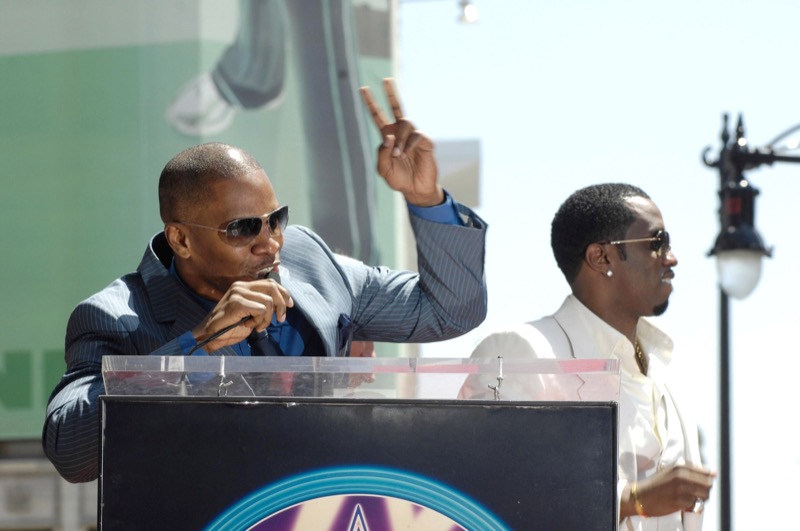 And he shared, "You're lookin at a man who is thankful. Finally startin to feel like myself. It's been an unexpected dark journey. But I can see the light," he shared via People.
And Foxx expressed gratitude to those who sent good wishes. But the actor also shared his appreciation to those who helped him recover his health.
"U just don't know how much it meant. I will be thanking all of you personally. And if you didn't know, GOD IS GOOD. All day every day. swipeleft #imbackandimbetter #nobaddays."
Jamie's fans and friends quickly reacted. For instance, Jeremy Renner wrote, "Bless you my friend !!!❤️❤️." And Tamar Braxton shared, "Brother I know that feeling!!! It only gets better from here! Thank God❤️❤️❤️❤️." Garcelle Beauvais gushed, "God is amazing and so are you! ❤️."
Jamie Foxx Is 'Finally' Starting to Feel Like Himself After 'Unexpected Dark Journey' https://t.co/L51djUMoyW

— People (@people) August 17, 2023
Jamie Foxx's Celeb Friends Support Him
Among those celebrity pals reaching out, Octavia Spencer wrote, "Glad you're better." And Holly Robinson Peete expressed her love with a series of red heart emojis. Ludacris did the same, posting a gold crown emoji.
In the wake of his April medical scare, Foxx first ended his silence by posting on Instagram. And he wrote to his social media followers in May, "Appreciate all the love!!! Feeling blessed."
However, Jamie waited until July to offer details. And at the time, he created a video message. But in it, Foxx revealed why he stayed silent throughout his medical complications and hospitalization.
And he shared, "I went through something that I thought I would never ever go through. I know a lot of people were waiting and, you know, wanting to hear updates."
But Foxx added, "To be honest with you, I just didn't want you to see me like that." And the actor shared that in part, he ended his silence to cancel the rumors.
For instance, some rumors claimed that Jamie had become blind. And other gossip described him as paralyzed. But Foxx shared that he will work again. And his upcoming project, The Burial, will debut at September's Toronto International Film Festival.
Tell us what you think. How do you feel about Jamie Foxx waiting to break his silence for so long? And after you share your views, check back on our site for more celebrity news.
Editorial credit: Everett Collection / Shutterstock.com