Kim Kardashian Keeps It Cute, Distracts Fans From Bad Press
The Kardashians spoilers suggest that Kim Kardashian tries to keep it cute. She wants to distract her fans from bad press.
Kim is getting criticized for the way she's treated her sister Kourtney. Keep reading to learn more.
The Kardashians Spoilers: Kim Kardashian Distracts Fans
The Kardashians spoilers suggest that Kim Kardashian tried to distract fans from what's happening in her life.
She's currently in the middle of an ongoing feud with Kourtney that involves more than just a battle over Italian fashion house Dolce and Gabbana.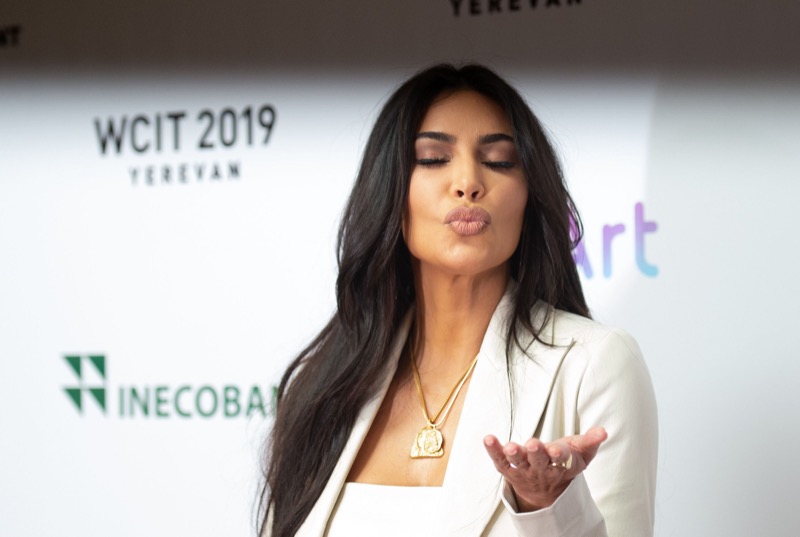 Some fans claim their feud runs deeper since Kourtney is married to Travis Barker, who had a crush on Kim back in the day.
The Blink-182 drummer talked about his obsession with Kourtney's sister in his memoir. Other fans think their feud is the cause of Kris Jenner, who loves to pick favorites.
There are several theories about why this feud is still going so strong. Kim wanted to distract from the attention she was getting for the way she treated Kourtney.
On Thursday, September 28, Kim Kardashian took to her Instagram to share an outing with her kids.
She took her kids, Chicago and Saint West, to Benihana. Both of them donned the famous hats as they smiled at the table. The famed Japanese restaurant attracts many women.
"My babies," Kim Kardashian wrote in the caption of the Instagram post. The Kardashians spoilers reveal that this was another "publicity stunt" pulled by the television star.
Kim wants to move on from the drama involving her and her sister in the fourth season of the Hulu series. She wants to distract fans with cute photos of her kids instead.
The Kardashians Spoilers: Kim Kardashian Pulls Publicity Stunt
Fans took to the comment section to share their thoughts. Most of them suggested that Kim Kardashian can't handle the "bad press" she's gotten in recent days.
One fan wrote: "Anytime she gets bad press, she posts her babies." Another user commented: "Trying to distract us, I see."
The Kardashians spoilers recently suggest that Kim brings up her kids every time she argues with Kourtney. Fans called her out for using her kids against her sister.
Most of that criticism took place on Reddit. The two have been feuding over Kim's partnership with Dolce and Gabbana after Kourtney's Italian wedding.
What are your thoughts? Do you agree that Kim Kardashian is distracting people from bad press by using her kids? Or, do you think she's just being a normal mom? Sound off below in the comment section.
As always, check back for more spoilers, news, and updates on The Kardashians.
Editorial credit: Asatur Yesayants / Shutterstock.com