Meryl Streep Is Ready To Return To Mamma Mia!
Meryl Streep does not want to feel left out from the stars who are down to reprise their "Mammia Mia!" roles.
The star joins other co-stars like Amanda Seyfried, Colin Firth, Pierce Brosnan, Dominic Cooper and Stellan Skarsgard, who said they're all interesting in returning on the beloved musical.
Meryl Streep Reveals She's Up For Anything As Long As "Mamma Mia" Is Involved.
When it comes to being a dancing queen, Streep is your girl. The Oscar winning actress recently shared with Vogue that she's very much interested in reprising her iconic role in "Mamma Mia!" for their oral history of "Mamma Mia!"
"I'm up for anything," Streep said. "I'll have to schedule a knee scoping before we film, but if there's an idea that excites me, I'm totally there."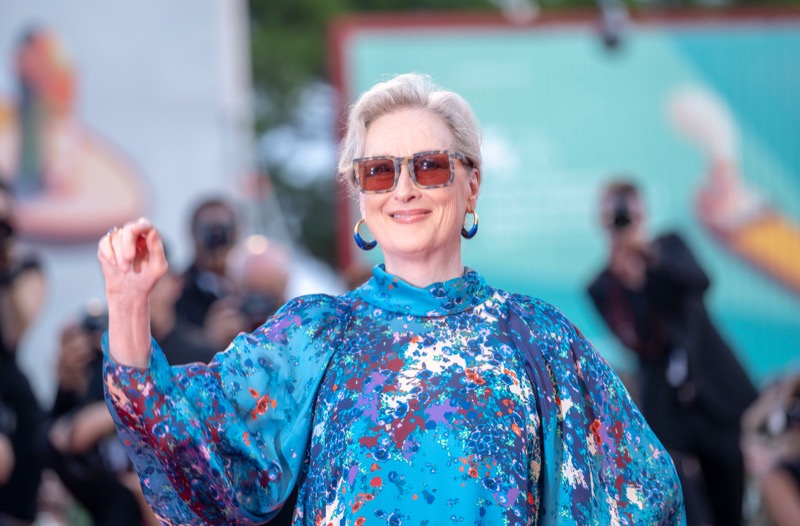 As fans know, the 2018 sequel, "Mamma Mia! Here We Go Again," which was released 10 years after the first movie, revealed that Streep's character Donna had died.
In fact, the movie kicks off by telling fans that Donna has passed away, as her daughter, Sophie (Amanda Seyfried), works to reopen the Hotel Villa Donna to honor her mother.
Along the way, she learns more about Donna's past, with flashbacks allowing fans a glimpse into her young days.
The storyline includes young Donna, played by Lily James, meeting and falling in love with Sophie's father.
The movie, however, did not run completely without Streep as she appears in a cameo moment at the end.
Producer Judy Craymer Reveals That Fans Hated Her For Killing Off Streep
Producer Judy Craymer admitted to being chastised on social media by furious fans who weren't happy that their beloved Donna was killed off.
"She [Streep] was hesitant about doing another film because she doesn't typically do sequels," Craymer added. "But I know she loved coming back to film her scenes for Here We Go Again. She felt the love around her and the joy of reuniting with those people, so I think that made her more open to the prospect of a third."
Obviously it's going to be hard to bring Donna back, but Streep has come up with some ideas that might work if writers are willing to make use of them.
"I told Judy if she could figure out a way to reincarnate Donna, I'm into that," the actress explained. "Or it could be like in one of those soap operas where Donna comes back and reveals it was really her twin sister that died."
Be sure to catch up on everything happening with Meryl Streep right now. Come back here often for all Meryl Streep spoilers, news, and updates.
Editorial credit: Denis Makarenko / Shutterstock.com