Sylvester Stallone's Family In A New Dogfight With The Kardashians
It looks like this is becoming a battle of the reality television families. There's a new report that suggests Sylvester Stallone's family is looking to topple the Kardashians as the new kids on the block with their new reality television show.
So far it looks like their reality television dogfight has gotten pretty vicious, too. Keep reading below for everything you need to know.
Sylvester Stallone's – Family In A New Dogfight With The Kardashians
According to the latest edition of The Globe, it seems like the Kardashians have every reason to be worried and even intimidated by the Stallones, as they are beginning to worry that the Hollywood actor and his wife, Jennifer Flavin, and their daughters, Sophia, Sistine, and Scarlet are going to give them the boot.
Apparently, their new eight-part series, The Family Stallone, has already managed to generate a lot of great buzz as they have modeled their series from both Keeping Up With The Kardashians and The Osbournes.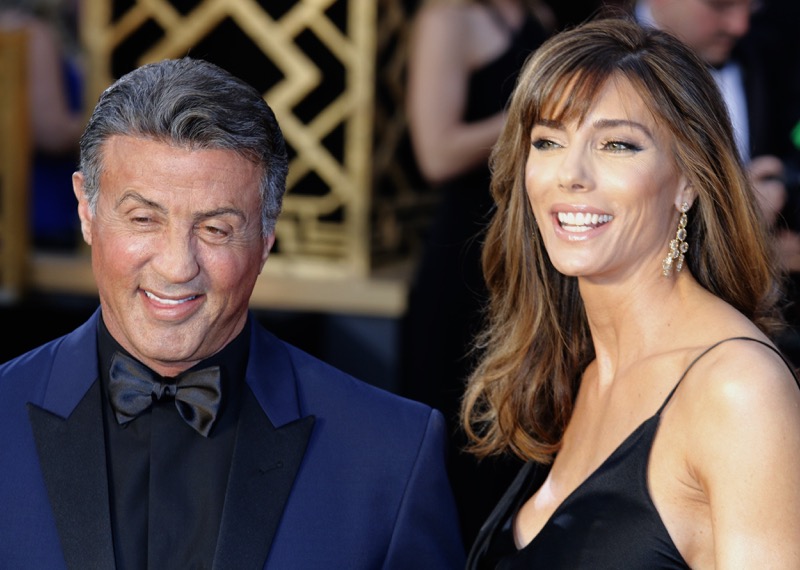 And while sources say that both Ozzy and Sharon Osbourne could care less that The Family Stallone is basically a knock off from their own original reality television show, the Kardashians are seeing red. Up until now, they were the only reigning reality television family. But that might all soon change.
One source close to the situation even put it this way, "The Stallones are clearly a more sophisticated, polished version of the Kardashians, so it's no wonder Kris feels threatened."
Kris Jenner – Is Beginning To Freak Out
In fact, insiders say that Kris is really worried and is beginning to live in fear as she thinks that the Kardashians are going to be replaced by the Stallones in the celebrity gossip world. The fact that her ratings for The Kardashian on Hulu have been slipping sure hasn't helped, either.
The insider also said, "It's a constant effort to stay on top, so to have Sly and his family nipping at her heels is a nightmare. Kris is racking her brain on ways to compete, but the Stallones have something the cartoonish Kardahsians don't have, and that's class."
Tell us celebrity gossip fans, how do you feel about this story? Contribute to the buzz by dropping us a line with your thoughts in our comments section below. Also, come back here for all the latest news about your favorite Hollywood and reality television stars right here.
Editorial credit: Tinseltown / Shutterstock.com