Days of Our Lives Actor Greg Vaughan Admits Sneaking Fans on Set – You Could Win A Phone Call With Him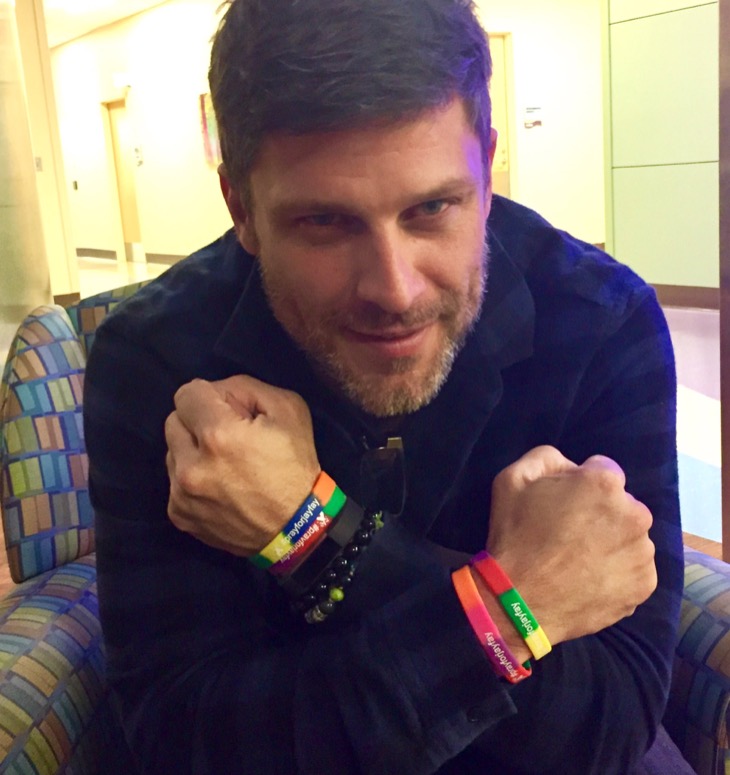 If you're lucky enough to run in to someone like Greg Vaughan, then you might also get lucky enough to spend the day on the set of Days of Our Lives with him. If that weren't enough, he might even pick up the phone and call you when you're least expecting it, too. In fact, the handsome daytime television actor recently admitted that he did sneak in a few fans on set as part of his new campaign with the Escapex app.
According to reports, Greg, who plays Eric Brady on Days of Our Lives, has Escapex on his mobile phone. By downloading Escapex on your smart phone, you can follow Greg and your other favorite celebrities. For fans, it's a great way to see personal photos and fun videos of Greg behind the scenes and to interact one on one with him. The actor also likes to share videos of himself cooking or spending quality time with his two sons.
If you do decide to download Escapex, it's also a great way to find out about Days of Our Lives spoilers before anyone else. Before Nicole Walker (played by actress Arianne Zucker) forgave Eric Brady, Greg hinted that big things were in store for his character. What's more, Greg also replied to fans and their questions about Eric's love life and whether or not Eric would ever consider rekindling his romance with Nicole.
On Sunday, August 20, Greg also shared a photo of a very happy woman standing alongside Kate Roberts and Hope Brady. He captioned his photo with, "Snuck some lucky fans on set the other day… Another lucky fan might just get a phone call from me soon, stay tuned to find out how!"
Of course, fans will just have to download the app to find out more! Tell us, are you a fan of Escapex? Let us know by dropping us a line with your thoughts in our comments section below.
Also, don't forget to check back with Celebrating the Soaps for all the latest news, updates and spoilers on Days of Our Lives and all of your favorite soap opera series right here!