Days Of Our Lives Spoilers: Bonnie Kiriakis Spills Sarah Horton's Baby Secret To Her Hubby
Days of Our Lives (DOOL) spoilers suggest that Bonnie Kiriakis (Judi Evans) may not be able to keep Sarah Horton's (Linsey Godfrey) baby secret quiet for very long. This past week, Bonnie saw Ms. Horton's baby bump and didn't believe Rex Brady (Kyle Lowder) when he lied and said that the bun in Sarah's oven was his. As such, Sarah spilled and admitted the baby she's carrying is Xander Kiriakis's (Paul Telfer); however, how long will Ms. Kiriakis keep things to herself?
Days Of Our Lives Spoilers – Bonnie Kiriakis Made A Promise, But Promises Are Meant To Be Broken In Salem
Days spoilers for the week of June 12th hint that Justin Kiriakis (Wally Kurth) will sense that his wife is struggling with something and encourage her to talk about things. Bonnie promised Sarah she wouldn't tell anyone about her baby bump once she made it back to Salem, but can she really keep something of this magnitude from her hubby?
Justin may see that Bonnie is conflicted about something and worry. After all, she suffered major PTSD after Xander kidnapped her and Justin may be concerned that her condition is creeping back up. This is why he'll press her to tell him what's wrong. As the couple has promised not to keep secrets from each other, she may spill the beans in hopes that he too will keep it to himself.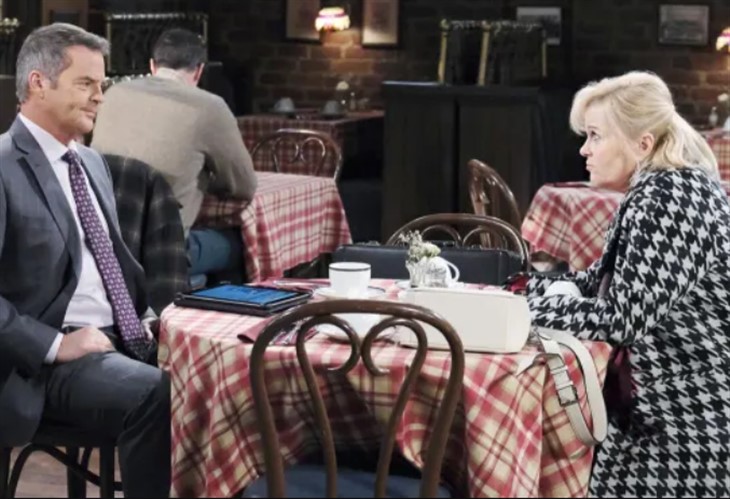 DOOL Spoilers – Bonnie Kiriakis Tells Justin Kiriakis, But Will He Keep Hush About It?
Regardless, Days spoilers note that Bonnie will eventually tell Justin about Sarah's pregnancy and that Xandy is the father; she'll likely also tell him that Horton doesn't want her ex-husband to know about the baby.
Bonnie feels like Xander has changed and deserves a second chance; she also believes that Xander has a right to know about his baby. Will Justin feel the same way? He's also Xander's blood relative and a lawyer.
He may feel that Xander has rights as this child's bio dad. Either way, it sounds like he'll also get stuck in this sticky mess. With that being said, the more people know about a secret, the better the chances are that said secret will come out.
How many more Salemites will find out about Sarah's pregnancy before Xander? Share your thoughts in the comment section! Tune in to the popular Peacock soap each day to see what happens next and visit this site often for the latest Days of Our Lives updates, spoilers, and news.