Days of Our Lives Spoilers Friday, December 28: A Shocking Return Rocks Salem, JJ's New Love Interest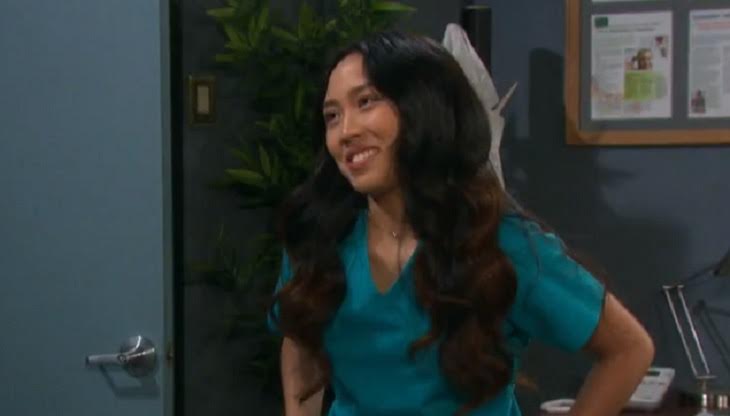 Days Of Our Lives (DOOL) spoilers for Friday, December 28, 2018, reveals Salem residents will gather at Doug's Place to ring in the New year. Hopefully, things will be better than the events leading up to Christmas.
A Face From The Past Makes Shocking Appearance
Eve (Kassie DePaiva) will return to Salem, but she won't be alone. Eve will arrive with Jennifer's (Melissa Reeves) presumed dead husband Jack (Matthew Ashford) on her arm.
However, rumor is that Jack doesn't remember Jennifer. Did Dr. Rolf (ex-William Utay) save Jack with his serum but have to map his brain? It seems that Jack's memories could be on a flash drive somewhere and Eve will use his memory loss to torment Jennifer. Eve is out for revenge because she blames Jennifer for losing Brady (Eric Martsolf).
Days of Our Live Spoilers – Jennifer Attends With Dr. Henry Shah
Jennifer and Dr. Shah (Andre Khabbazi) will try and have another uneventful date, but nothing ever goes well for these two. Their last date was ruined because of Eric (Greg Vaughan), and it seems this one will be a bigger shock.
Jennifer has no idea that her husband Jack is alive so when he and Eve crash the New Years Eve party at Doug's Place, Dr. Shah could be ready to run for the hills. Will Dr. Shah decide that dating Jennifer isn't going to go anywhere?
Eric Consults Justin About Suing For Custody Of Holly
Eric is determined to grant Nicole (Arianne Zucker) her dying wish and raise her daughter Holly (Harlow and Scarlett Mallory). Maggie (Suzanne Rogers) has chosen to allow Chloe (Nadia Bjorlin) to raise Holly despite what Nicole ask. Eric will consult Justin (Wally Kurth) to see if he has any chance of gaining custody of Holly.
They bring a smile to our faces! 😊 #DAYS
📸: @DeidreHall pic.twitter.com/WlaJaiV4FF

— Days of our Lives (@nbcdays) December 27, 2018
Brady is Eric's only witness, and he has taken Chloe's side on this debate. Will Brady be forced to testify at the custody hearing or will Nicole return to claim Holly herself? Will Eric and Sarah (Linsey Godfrey) become a couple to have a better chance at custody?
Days of Our Lives Spoilers – J.J. Invites Haley To Spend New Years With Him
J.J. (Casey Moss) wants to make sure Haley (Thia Megia) is ok and will invite her to spend New Year's Eve with him. Haley is reluctant to get close to J.J. but may be attracted to him. Will Haley accept his offer to spend the holiday with him? Will spending the holiday together be the start of a new romance for both Haley and J.J.?