Days of Our Lives Spoilers: Holly's Custody Gets Very Complicated After Maggie's Discovery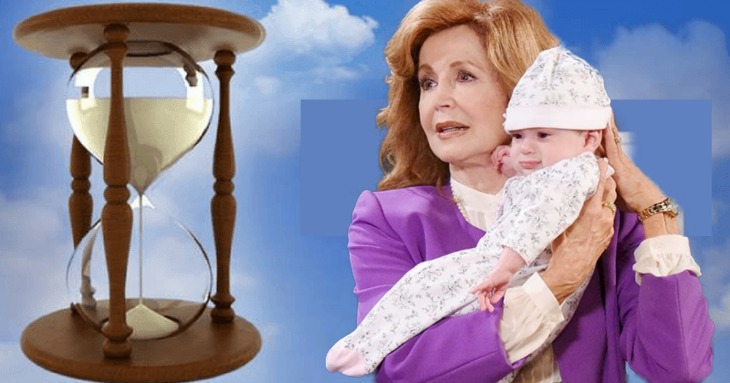 "Days of Our Lives" spoilers for the week of December 10 tease Salem will endure another intense custody battle. This has to do with Nicole's (Arianne Zucker) daughter, Holly. With both of her parents dead, someone has to raise the little girl. When Maggie makes a discovery, it will cause friction between Eric (Greg Vaughan) and Chloe (Nadia Bjorlin).
When Eric and Brady (Eric Martsolf) couldn't save Nicole, the mother made sure to make her final wishes known. In order to save Eric and get him out of the building, Nicole told him that he needed to take care of Holly. He took this to heart and promised he would.
However, it won't be quite that simple. Even though Maggie (Suzanne Rogers) agrees to let Eric raise her grandchild, there will be a custody battle. It turns out that Nicole already made her final wishes known when a letter turns up. However, the letter doesn't name Eric as Holly's guardian, but Chloe.
Sarah appeals to Maggie to let Eric raise Holly. #Days #DOOL pic.twitter.com/J8zMTL6R1h

— ⏳DaysFan28⏳ (@DaysFan28) November 30, 2018
"Days of Our Lives" spoilers reveal that Maggie finds out about this and changes her mind. Even though she initially agreed to let Eric raise Holly, the letter changes everything. Not only could this cause some stress between Eric and Maggie, but things will intensify with Chloe, too. Fans can expect a fierce battle over Holly. Everyone in Salem will have an opinion and take sides.
Of course, this could reignite the feud between Eric and Brady. As fans recall, Brady was present when Nicole made her wishes known to Eric. However, will he stand up and be a witness? Or will he his testosterone (and loyalty to his friend Chloe) prevent him from speaking up during the custody battle?
#DOOL Thu Dec 6: Sarah appeals to Maggie to let Eric raise Holly; Chloe is thrilled when Lucas returns from Europe; Eli confronts Lani about her feelings for him; Abe loses his temper with Sheila after some disappointing news from Valerie. #Days

— Laura H (@pmekame) December 1, 2018
"DOOL" spoilers tease that this situation will get complicated and messy. Everyone wants what is best for Holly, but is the right guardian Eric or Chloe? Both have checkered pasts and issues that can be used against them. All of this will likely come into play when the custody fight goes into a courtroom.
What will the judge decide? Will that verdict have any long-term consequences for the Salemites? Will they accept the decision or could this have created new divisions among family and friends?
Keep watching the NBC soap and check back with Soap Opera Spy for the latest "Days of Our Lives" spoilers, rumors, updates, and news.