Days Of Our Lives Spoilers: Is Stefan Replacing Charlotte With Holly As He And Chloe Grow Closer?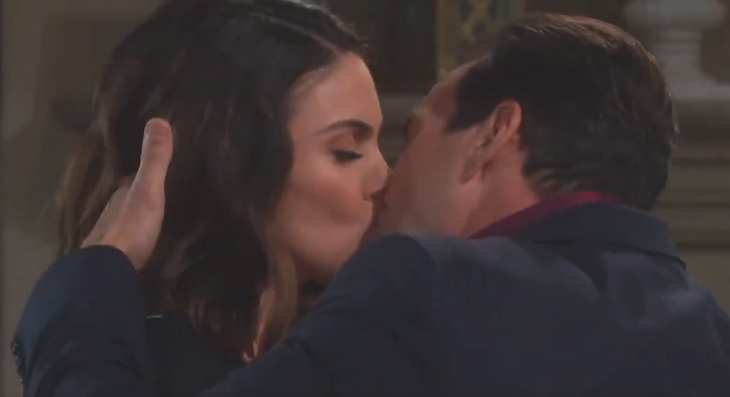 Days of Our Lives spoilers tease that Stefan DiMera (Tyler Christopher) and Chloe Lane (Nadia Bjorlin) will bond over little Holly Jonas (Harlow and Scarlett Mallory). But could Stefan be on a baby rebound, subconsciously replacing his niece, baby Charlotte DiMera (Chloe Teperman), with Holly in his mind?
He had bonded with Charlotte as his own daughter thanks to Gabi Hernandez' (Camila Banus) despicable efforts to get back at Abigail DiMera (Kate Mansi). When Stefan found out the truth, it left a big hole in his heart and now he knows he'll probably never see her again.
Days Of Our Lives – Stefan And Chloe Have A Lot In Common
Neither Stefan nor Chloe knew their mothers until later in life, Chloe after being raised in an orphanage, Stefan having been adopted. That also gives them a lot in common and an understanding of each other.
Days Of Our Lives Spoilers: Brady Warns Rex About Eric's History https://t.co/7X2u86IgeE pic.twitter.com/71AtHfUA0i

— SOS/CTS/HH (@SoapOperaSpy) March 11, 2019
Losing baby Charlotte's mother, "Gabby", even if she wasn't a real person, only a part of a fractured personality, also left a big hole in Stefan's heart.
So he's pretty ready and ripe for rebound, which is really only replacing one relationship or person with another to fill the hole in one's heart, when you come right down to it. Rebound relationships usually don't work out because of the emotional baggage one carries from the previous relationship.
Days Of Our Lives – Will Bonding With Holly Help Heal Stefan's Heart?
Instead of taking the time to heal from one, the person jumps head first into another. A friend who understands you can be therapeutic, but when romance enters the equation it just muddies the waters.
Will Chloe and Stefan's bond turn to a deep, true love, and will Stefan's bonding with little Holly help him heal from losing "Gabby" and Charlotte, or will Chloe and Holly just be replacements for them, leading to heartache for all in the end? Stay tuned to Days of Our Lives and keep checking Days of Our Lives spoilers frequently to see what happens down the road!
Read more Celebrating the Soaps news, spoilers, and gossip on our Days Of Our Lives homepage