Days of Our Lives Spoilers Tuesday, November 20: Paul's Heartbreaking Exit, Tripp Gets Dumped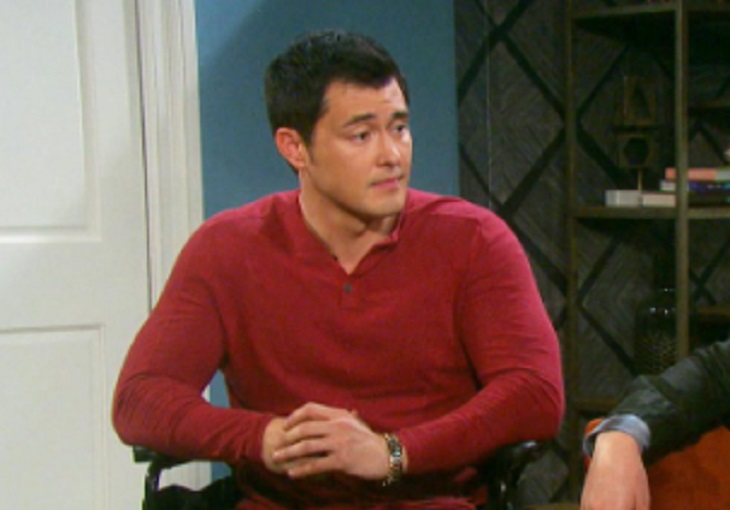 Days of Our Lives' spoilers for Tuesday November 20 tease Ciara (Victoria Konefal) willadmit she has feelings for Ben (Robert Scott Wilson) and doesn't want to stay with Tripp (Lucas Adams).
Ciara and Tripp's Relationship Implodes
Tripp's decision to try to send Ben to prison for attempted murder. Ciara will feel completely betrayed by Tripp and feel that he doesn't trust her judgment. Tripp's interference will be too much for their relationship to survive. Ciara knows that Ben cares about her and she can no longer deny her feelings for him. It may be rough going because of his past. However, she's not ready to give up on Ben. Will Ben and Ciara be able to have a relationship in Salem?
DOOL Spoilers – Ben Ends His Alliance With Claire
Days of Our Lives' Ben will end his alliance with Claire (Olivia Rose Keegan). Claire has betrayed Ben by paying Wyatt (Scott Shilstone) off to take the blame for Tripp's crime. Ben will never be able to trust Claire again because of her feelings for Tripp. Ben also doesn't want Ciara to know he and Claire were working together to split her and Tripp up. Ending his alliance with Claire is the best decision Ben could make at this time.
Paul Shares Emotional Goodbye With John and Brady
After breaking up with Days of Our Lives Will (Chandler Massey), Paul (Christopher Sean) will struggle with his health issues and find a program out of town. Paul will head to Seattle to join a new treatment program and find a possible new love interest as well. Paul needs some hands-on treatment and will meet a new man who can give him that. It will be hard to say goodbye to John and Brady, but Paul feels he needs to get away from both Will and Sonny (Freddie Smith). Perhaps a new start outside of Salem is just what the doctor ordered.
We can hardly wait for Thanksgiving in Salem! #DAYS pic.twitter.com/FvDztwi0f5

— Days of our Lives (@nbcdays) November 19, 2018
Days Of Our Lives Spoilers – Abe Receives Stunning News
Days of Our Lives' Abe (James Reynolds) will receive news from Valerie (Vanessa Williams) that she has gotten a job offer out of town. Abe and Valerie have been together for some time, and he thought they would be a couple for a while. Will Valerie ask Abe to move with her or will they try to have a long distance relationship for a while? With Valerie out of town, will the tension between Abe and Sheila (Tione "T-Boz" Watkins) turn into something more than angry exchanges? Could Abe and Sheila be the next couple on our Days screen?