Days of Our Lives Spoilers Wednesday, February 6: Rex And Sarah Recommit, Abigail Confides In Jordan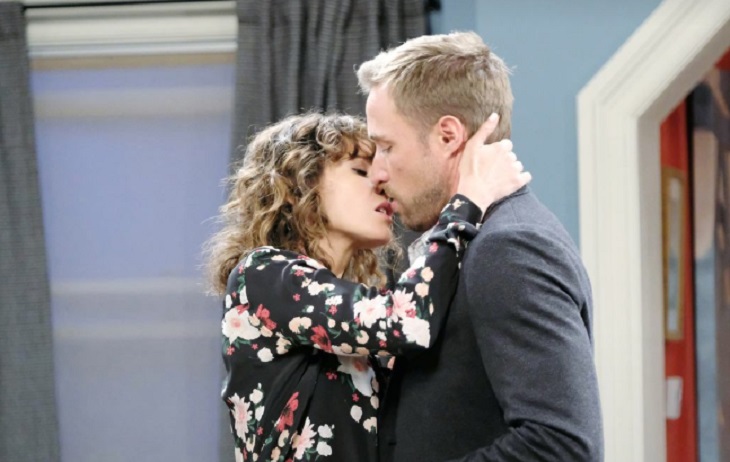 Days of Our Lives (DOOL) spoilers for Wednesday, February 6, 2019, reveals Abby (Kate Mansi) will confide to Jordan (Chrishell Strause) about her and Ben (Robert Scott Wilson). Abby is scared to death of him after he tried to kill her and Chad (Billy Flynn) and seeing him on the street is almost too much to handle.
Days of Our Lives – Abigail Confides In Jordan
However, Abby has no idea that Jordan is holding Ciara (Victoria Konefal) and is trying to frame Ben. Will Abby give Jordan enough information to cause her to kidnap Charlotte and blame Ben for that as well?
DOOL Spoilers – Leo And Diana Discuss Leo's Big Secret
Days of Our Lives Diana (Judith Chapman) knows Leo's (Greg Rikaart) secret. Diana and Leo will discuss his secret and how he will proceed from here. Will Diana reveal another secret to Leo? Could John (Drake Hogestyn) be Leo's father and she has kept it from him all these years?
Will Diana help John and try to convince Leo to back off Sonny (Freddie Smith) and Will (Chandler Massey)? Leo and Diana have never been close. However, Diana could give Leo an incentive to get close to John as well. Will Leo find out he has a much larger family than he thought?
Days of Our Lives Spoilers – Rex And Sarah Recommit 
Days of Our Lives' Rex (Kyle Lowder) and Sarah (Linsey Godfrey) have reunited and will recommit to their relationship. However, Sarah has feelings for Eric (Greg Vaughan) that she hasn't explored. Will Sarah be able to fully commit to Rex when she has feelings for someone else?
Will Rex stay true to Sarah this time instead of cheating like he has twice before? Eric has strong feelings for Sarah as well, and that is what caused trouble between him and Brady (Eric Martsolf). Will Eric and Rex have the same issue over a romantic interest? Will Sarah be the one to cheat on Rex this time?
Judith Chapman, John Aniston, and Suzanne Rogers are sitting down at the mic to discuss #DAYS characters past and present in this week's Inside Salem Podcast!https://t.co/G1aBQxE7TS pic.twitter.com/5P5X9d1S61

— Days of our Lives (@nbcdays) February 5, 2019
DOOL Spoilers – John Confides To Roman That Leo Might Be His Son
Days of Our Lives John will confide to Roman (Josh Taylor) that Leo could be his son. John was with Diana when he believed he was Roman years ago and Diana left town months before Leo was born. Did Diana leave town knowing she was pregnant with John's child?
Marlena (Deidre Hall) has no idea that Diana may have been pregnant when she left town, will this cause issues in her and John's marriage? How will John take it if another of his sons is involved with the man Will loves? Will John continue to try to help Will and Sonny if Leo is his child?
Read more Celebrating the Soaps news, spoilers, and gossip on our Days Of Our Lives homepage