Report: GH Alum Tyler Christopher Joining Days of Our Lives?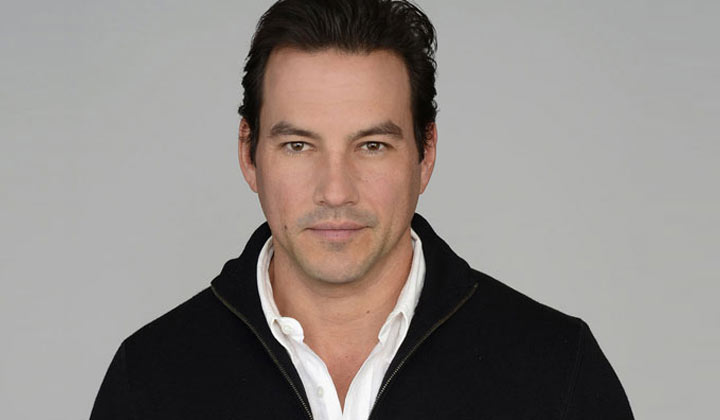 We've got some very exciting news for Days of Our Lives fans. New reports say that fan favorite Tyler Christopher might be joining the hit daytime soap drama. Apparently, Daytime Confidential Jamey Giddens let the cat out of the bag by tweeting that Tyler might be headed to Days of Our Lives after he struggled to broker a contract deal with General Hospital last year.
Back in 2016 many fans were shocked when Tyler Christopher left General Hospital, especially after he took home the win for Outstanding Leading Actor in a Drama Series. While his exit was only supposed to be a temporary one, actor Nick Stabile took over his role as Nikolas on the show. Tyler hasn't been on the show since last fall.
Here's a bit of tea. A very popular #GH alum, who many fans were pissed to see go, already has a hot new suds gig. Ashes to ashes… https://t.co/BReqAz5IDY

— Jamey_Giddens (@Jamey_Giddens) July 29, 2017
Plus, Jamey Giddens didn't deny any of the Twitter fan speculation that Tyler is joining the show. He didn't say anything but he did comment with a wink when a fan mentioned Tyler's name. Also, a few eagle-eyed social media followers noticed that Tyler is now following two official Days of Our Lives sites online as well as Greg Meng, the soap's co-executive producer. Fans will find out the truth soon enough!
Considering that he hasn't been on General Hospital for almost a full year now, many fans aren't surprised that Tyler is actively looking for a new cast to join. Of course, Tyler Christopher himself is yet to comment on the speculation. With everything being said, it's without a doubt that Days of Our Lives fans would love to see him on the soap. Now it's just a matter of when he'll make the official announcement!
In the meantime, tell us what you think by leaving us a line with your thoughts in our comments section below.
Also, don't forget to check back with Celebrating the Soaps for all the latest news and updates on Tyler Christopher and Days of Our Lives right here!
SaveSave
SaveSave