Days Of Our Lives And General Hospital Star Jed Allan Has Passed Away At 84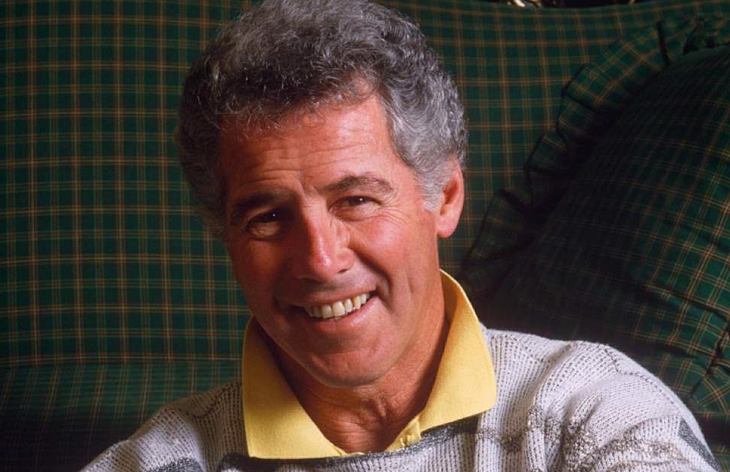 Days of Our Lives veteran actor Jed Allan has passed away at the age of 84. He had a long career in television and movies, starting out on the CBS soaps "The Secret Storm" as Professor Paul Britton and "Love of Life" as Ace Hubbard. According to his son, Rick Brown on his Facebook page, he passed away peacefully, surrounded by family and friends.
He was probably best known for his portrayal of attorney Don Craig, the first husband of Dr. Marlena Evans (Deidre Hall) on "Days of Our Lives". He aired from 1971-1985, and Don and Marlena married in 1979.
The storyline where their only son, Don Craig, Jr. passed away from Sudden Infant Death Syndrome, or SIDS, was one of the first soap opera treatments of SIDS. The death of their child wore on the marriage, and they eventually separated and divorced. In 1985, he went to the mailbox to mail a letter and has never been seen again.
Days Of Our Lives – Allan Portrayed Many Characters On Different Soaps
On "General Hospital" and its spinoff, "Port Charles", he played the third Edward Quartermaine in between the two times John Ingle left GHl to take over the role of Mickey Horton on DOOL, and returned to GH as Edward Quartermaine after Kevin Dobson took the role of Mickey. Allan aired on "General Hospital" and "Port Charles" from 2004-2006.
Allan also portrayed the final version of Channing Creighton Capwell, or "C.C." on the defunct soap "Santa Barbara". C.C. Capwell was a wealthy businessman and the town patriarch. He aired on "Santa Barbara" from 1986-1993, when the show went off the air.
Days Of Our Lives – He Appeared On Prime Time Including Beverly Hills 90210
Allan had roles in prime time TV and movies as well, including as Park Ranger Scott Turner in the long running TV series "Lassie" from 1968-1970, and Rush Sanders on "Beverly Hills 90210" from 1994-1999.
Days of Our Lives Spoilers: Shocked John Finds Marlena Unconscious On The Floor https://t.co/9uu9A0OZnS pic.twitter.com/hAds8phe7s

— SOS/CTS/HH (@SoapOperaSpy) March 10, 2019
He appeared in several movies, including "Ice Station Zebra" in 1968 as Peter Costigan, "The Man From Clover Grove" in 1974 as a hippie, "The Photographer" in 1974 also as Joe Hennesey, and "Zero Tolerance" in 1994 as George Wells.
Our condolences go out to Jed Allan's family and friends; stay tuned to the soaps and keep checking Days of Our Lives and General Hospital spoilers as always for all the latest updates!
Read more news, spoilers, and gossip on our Celebrating The Soaps General Hospital home