General Hospital Alum Amber Tamblyn's Exciting New Project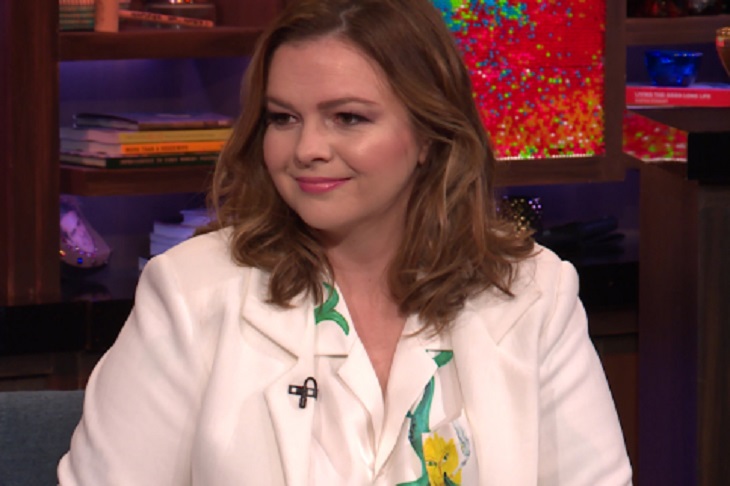 Actress Amber Tamblyn might no longer be on daytime television, but that doesn't mean she hasn't been keeping busy. The actress, who General Hospital fans best remember as Emily, will soon be releasing her debut novel, much to the delight of her fans.
Amber's novel, Any Man, is set to hit bookshelves on June 26. The book tells the story of a woman named Maude, who is a female serial rapist and her male victims. Many struggle to go on with their lives in the aftermath of Maude's assaults.
Amber says it was inspired by the #MeToo movement that has recently swept through the entertainment world, with many young actresses like Amber sharing their horror stories about what goes on behind closed doors in the industry.
According to Publisher's Weekly, Amber had this to say, "My hope is that people will feel slightly implicated in this world that we live in and think about the things that we allow to happen to other people's bodies. I'd like readers to say, 'I just never thought about this larger conversation in this context and I've never thought about it this way before.' "
The actress added, "Showing men as emotional creatures is a very rare experience and are not really shown, certainly in what I've read or where I come from in the film business. I think the book is quite powerful because it lends itself to both men and women and how we think about rape culture."
LOVE GH?  SUBSCRIBE TO OUR GENERAL HOSPITAL NEWSLETTER, HERE!
Of course, this isn't the first time that Amber has published her work. She has also previously released a book of poetry in the past.
Oh hi! ANY MAN, the novel I've been writing for three years, is a story about a female serial rapist who only attacks men, told through the first person narratives of her male victims. More here at @BuzzFeed including the amazing cover. Pre order: https://t.co/UsWECjogna https://t.co/YqTeUibVqN

— Amber Tamblyn (@ambertamblyn) March 15, 2018
General Hospital airs weekdays on the ABC network. Check your local listings for times. In the meantime, let us know what you think by leaving us a line with your thoughts in our comments section below. And as always, don't forget to check back with Soap Opera Spy for all the latest news, updates and spoilers on General Hospital and all of your favorite daytime television shows right here!
General Hospital airs weekdays on the ABC network.
---
Read more news, spoilers, and gossip on our General Hospital homepage
Want up-to-the-minute soaps news, spoilers, and gossip on your social feeds? Just hit 'Like' on our Soap Opera Spy Facebook page and 'Follow' on our @soapoperaspy