General Hospital Alums Rick Hearst and Natalia Livingston Announce New Film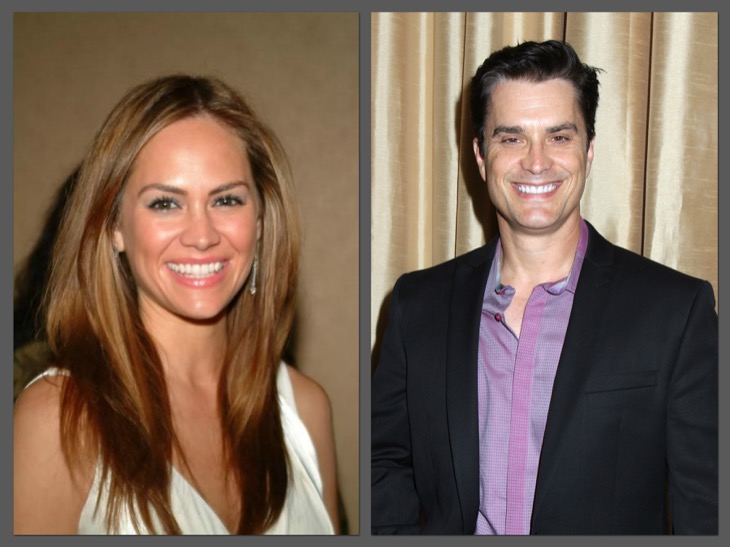 We've got good news for Rick Hearst and Natalia Livingston fans – the two soap alums are working on a new film together! Reports indicate that Rick and Natalia will be teaming up on a new film titled Full Count.
Robert Eager will both write and direct the film. Full Count tells the story of a young man named Milton Young and an unfortunate chain of events that follow him and his life. He is forced to give up his dream of being a baseball plays to return to the home that he found very hard to escape. Things don't get any better for him the moment he gets home, though. Not only does he have to face with new economic struggles and personal problems, but he also has to defend himself from a crime he says he didn't commit. Producers of the film say it tells a "heart-warming story about perseverance, faith, triumph and the struggle to never let go of a dream."
Many fans remember Natalia from her roles as both Emily Quartermine and Rebecca Shaw on General Hospital and Taylor Walker on Days of Our Lives. Rick meanwhile, is known for his role as Rick Lansing on General Hospital, Scotty Banning on Days of our Lives and Whip Jones on The Bold and the Beautiful. He also had countless other roles in soaps that are no longer on the air like Guiding Light.
So far neither Natalia nor Rick have made any comments about the film although it's without a doubt that fans can't wait to see them in this movie together. After all, both are fan favorites and soap veterans that viewers both know and love!
Tell us, are you excited to see Rick Heart and Natalia Livingston working together? Let us know in our comments section below. Also, don't forget to check back with Celebrating the Soaps for all the latest news and updates on your favorite soap stars along with spoilers on daytime television shows right here!
SaveSave