General Hospital Brooklyn Rae Silzer Growing Up – Starts Middle School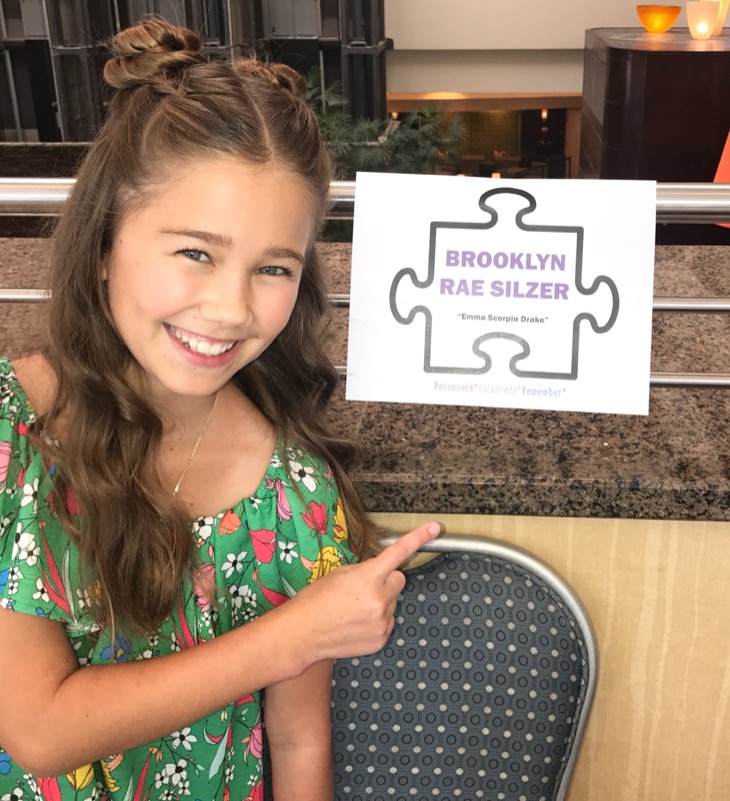 Young actress Brooklyn Rae Silzer is growing up right in front of our very own eyes! Many General Hospital fans remember her as the young Emma Scorpio Drake on the hit daytime television drama. But apparently she's not the little girl she used to be as Brooklyn has just had her first day as a new middle school student!
According to reports, Brooklyn is taking time off from General Hospital to focus on her education. Her mother, who manages all of her social media accounts, shared a few new pics of the soap opera star on Twitter on Monday, August 14. She captioned the photo with, "First Day of 6th grade for our baby girl! Time is sure flying by right before our eyes. #firstdayofschool."
Of course, that hasn't been the only milestone for young Brooklyn Rae this year. The television cutie also celebrated her sixth year on General Hospital earlier this summer. Back in June her mother shared a special throwback photo of one of her early days on the set of the show to celebrate the occasion.
It's without a doubt that fans will be seeing much more of Brooklyn Rae in the future. With her adorable smile and her sweet disposition, she's always been a General Hospital fan favorite. It's also the reasons why General Hospital producers often bring her back to make guest appearances.
With middle school comes new friends, after-school activities, homework and exams. While there's no doubt that Brooklyn Rae will have a lot going on, hopefully she'll manage to find the time to film a few surprise General Hospital episodes in the future. Fans will just have to tune in to see!
In the meantime, let us know your thoughts by leaving us a line in our comments section below. Also, don't forget to check back with Celebrating the Soaps for all the latest on Brooklyn Rae Silzer and General Hospital spoilers right here!