General Hospital Brooklyn Rae Silzer Looks Adorable – Chops Off Her Hair For A Good Cause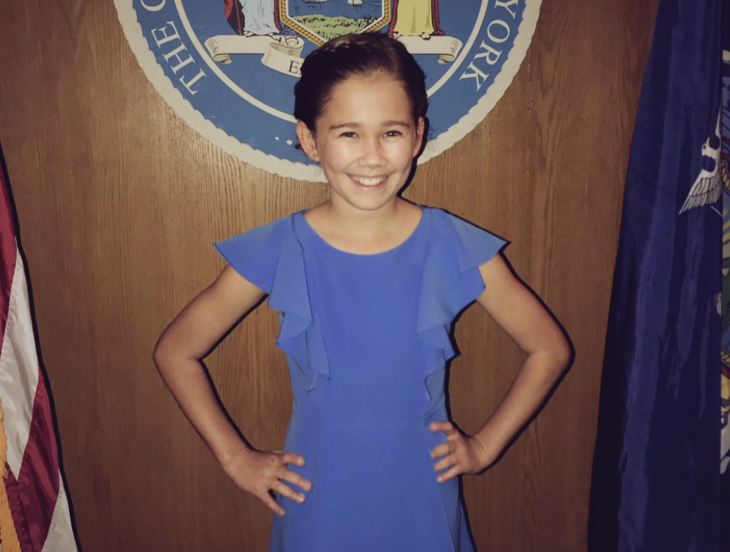 General Hospital (GH) star Brooklyn Rae Silzer has just debuted a new look. The actress, who is best known for her role as Emma Scorpio Drake, chopped off her hair in order to donate it to those in need! She cut well over 12 inches of her hair as part of the Pantene Great Lengths campaign.
According to Emma's Twitter account, which is run by her parents, she showed off her brand new look in several new photos for her social media followers. She captioned the post with, "Fresh Summer cut & grateful to be donating 12" of hair for a great cause @Pantene #pantenebeautifullengths #pantenegreatlengths."
It didn't take very long for many of her fans to respond. A few commented with, "Wow! you look beautiful both ways! Bet the shorter will be much nicer for summer!" along with, "Aww, what lovely thing to do!! Best part it sure will grow back & btw you look awesome with the new style!!
It's without a doubt that Brooklyn looks cuter than ever! Now, when the General Hospital cutie will return to Port Charles remains to be seen. For now, it seems as though the young actress is pretty busy with her school work and her extra-curricular activities. It's great to see her helping out those in need. Either way, her fans can't wait to see more of her on the screen time sooner rather than later. Fingers crossed!
LOVE GH?  SUBSCRIBE TO OUR GENERAL HOSPITAL NEWSLETTER, HERE!
General Hospital airs weekdays on the ABC network. Check your local listings for times. In the meantime, let us know what you think by leaving us a line with your thoughts in our comments section below. And as always, don't forget to check back with Soap Opera Spy for all the latest news, updates and spoilers on General Hospital and all of your favorite daytime television shows right here!
As always, more detailed spoilers and a full collection of pictures for the week in question will appear here on Celebrating The Soaps, where there will be more clues and hints over exactly what's going on.
General Hospital airs weekdays on the ABC network.
---
Read more news, spoilers, and gossip on our General Hospital homepage
Want up-to-the-minute soaps news, spoilers, and gossip on your social feeds? Just hit 'Like' on our Facebook page and 'Follow' on our Twitter account