General Hospital Genie Francis Dishes About Being Home and What's In Store For Laura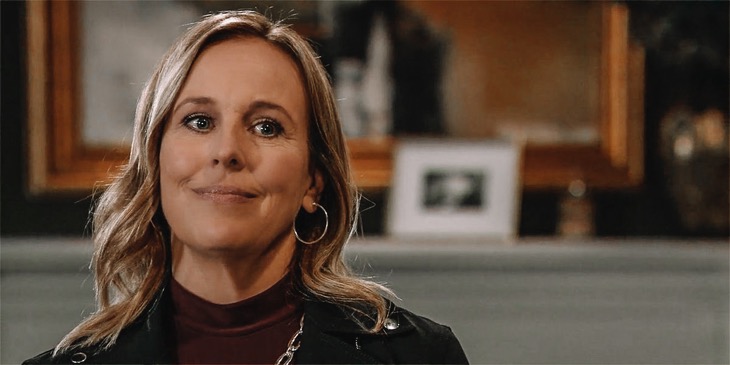 For General Hospital actress Genie Francis, there's no better feeling for her than being back at home. And by home, she means Port Charles. The fan favorite recently opened up about her character Laura Spencer returning to the canvas and what's in store for her future.
The soap opera legend recently returned just to see her character Laura already knee-deep in a heavily dramatic storyline. She's been on and off the highly-rated soap since 1977. But this time around Genie explains that things feel different. While things definitely look the same, Laura is getting some very meaty scenes that Genie is thrilled to play out in front of the cameras.
Genie told ABC Soaps in Depth in a new interview, "I feel like I'm in the groove and it happened quicker than I thought. It's funny That place really doesn't change. The biggest change for me is that Laura has her own apartment, and it is beautiful."
The actress also teases that things are going to get quite interesting between the Kevin and Ryan swap. She even says that she can't wait to open her own scripts to see what's in store.
Genie added, "I feel like I matter and I'm definitely back on the show in a real way, not a temporary way. It's a good feeling. They're moving me around to all the people Laura knows – which is great. She lived there all her life, so she's got deep, long ties."
General Hospital airs weekdays on the ABC network. Check your local listings for times. In the meantime, drop us a line with your thoughts in our comments section below.
And as always, don't forget to check back with Celebrating the Soaps for all the latest news, updates and spoilers on General Hospital and all of your favorite daytime television shows right here!
Read more news, spoilers, and gossip on our Celebrating The Soaps General Hospital homepage