General Hospital Michelle Stafford Shares Heartwarming Sentiment About Motherhood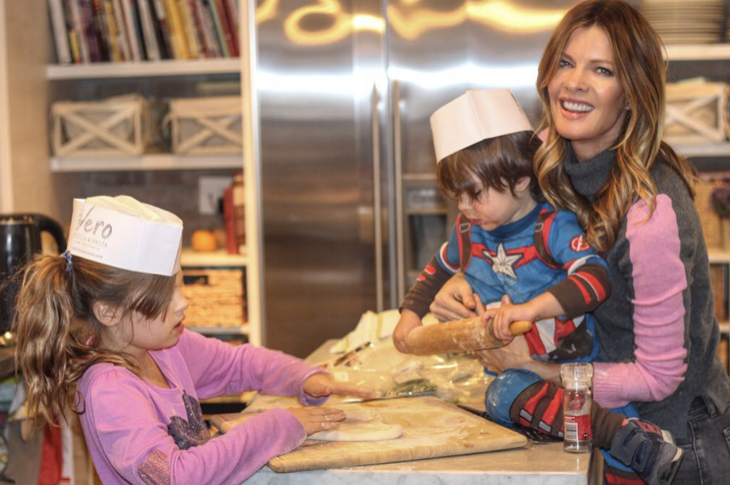 General Hospital's Michelle Stafford has shared a photo that a lot of mothers in her position can definitely relate to. The television actress, who portrays Nina on General Hospital, has two children, 7-year-old Natalia and 2-year-old Jameson. She recently shared a sweet photo of her two children climbing into bed with her, leaving the actress with no room of her own. But it's not like she's complaining!
Michelle captioned her Instagram photo with, "Aaaaand this is what it's come to. I wasn't gonna be this Mom… but here I am. It's just easier to keep them here than deal with the crying. It's not always like this, but these days…it kinda is."
It's a situation that a lot of mothers can relate to. What's more, Michelle adds that she absolutely loves having them near her, even when it is during the most inconvenient times, like her own bedtime!
She added, "They have left me with a little piece of my own bed. Sweet. These days I'll cherish. They keep saying "These days you'll cherish". Ok. I mean, I can't sleep. But ok. Ah, who am I to complain, and I'm not. But it is the truth, this picture. I'm just happy they want to be around me."
Michelle loves to share photos of her children on social media. She also recently shared another photo of her and her daughter Natalia at her dance recital. Unfortunately, Michelle wasn't feeling her best but did what any mother would do for their daughter, and that shows up no matter what. She captioned her photo with, "When you are so sick you just want to collapse and on enough codeine from your cough syrup to take out 10 horses but you rally to make it to your daughter's holiday recital."
LOVE GENERAL HOSPITAL?  SIGN UP FOR OUR GH NEWSLETTER!
General Hospital airs weekdays on the ABC network. Let us know your thoughts in our comments section below. Also, check back with Soap Opera Spy for all the latest news, updates and spoilers on General Hospital and all of your favorite daytime television soaps right here!
Also, don't forget to check back with Celebrating the Soaps for all your latest news, updates, and spoilers for General Hospital along with all your other favorite daytime television soaps.