General Hospital News: Leif Gantvoort Teases Extended Stay in Port Charles!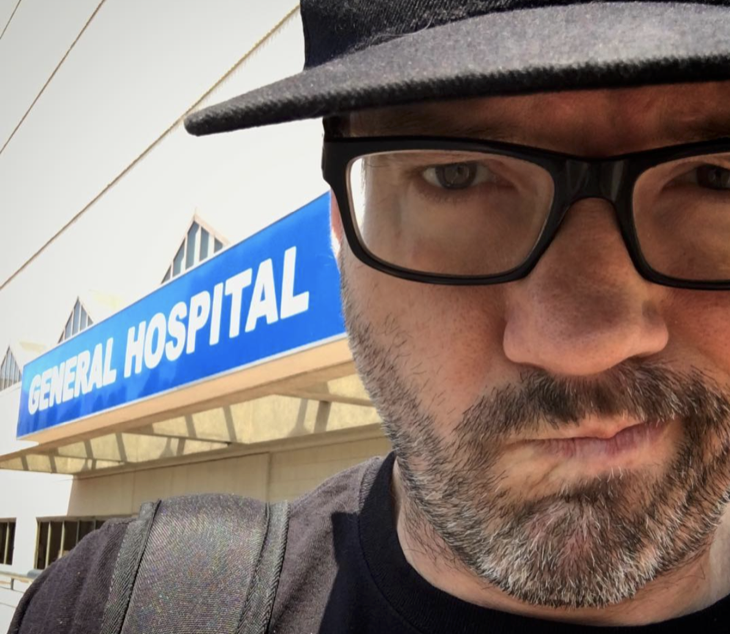 General Hospital (GH) spoilers reveal actor, Leif Gantvoort has landed the role of bad guy who currently is holding both Dr. Hamilton Finn (Michael Easton) and Anna Devane (Finola Hughes) captive. Viewers of the ABC soap opera would have spotted him over the last few days; although he is fairly new to daytime, the actor is definitely not new to portraying BAD!
GH spoilers show that Leif Gantvoort has taken to social media stating, "It's true that I am currently a citizen of Port Charles. I began appearing last week, but you can see me today and here and there for the next few weeks. Maybe longer…?"
Lief's character is embroiled in a huge storyline involving Robert Scorpio (Tristan Rogers), who is determined to help Finn find the extremely sick Anna Devane. Will the PCPD get involved in trying to find the missing agent and how will Peter August (Wes Ramsey) play into this whole mess?
General Hospital sources reveal Leif Gantvoort is an expert at playing the villain. Those who are unfamiliar with his work, he portrayed Uncle Ben's killer/Cash Register Thief in the 2012's The Amazing Spiderman as well as roles in Primetime series like Criminal Minds (Shane Payton), Chicago PD (Bergstrom), How to Get Away with Murder (Jared Duvall) and The Crossing (Luke). He also appeared on CBS' The Young and the Restless (Y&R) as a dockworker in 2012. Lief Gantvoort is no stranger to TV, and will be a welcome addition to the ABC daytime drama!
Be sure to tune into ABC's General Hospital (GH) to catch up on everything happening in Port Charles right now and see what Lief Gantvoort's character is up to. Check Celebrating the Soaps often for updates, news, and spoilers!
Read more news, spoilers, and gossip on our Celebrating The Soaps General Hospital homepage