General Hospital RUMOR: Ava About To Reveal Nelle's Schemes?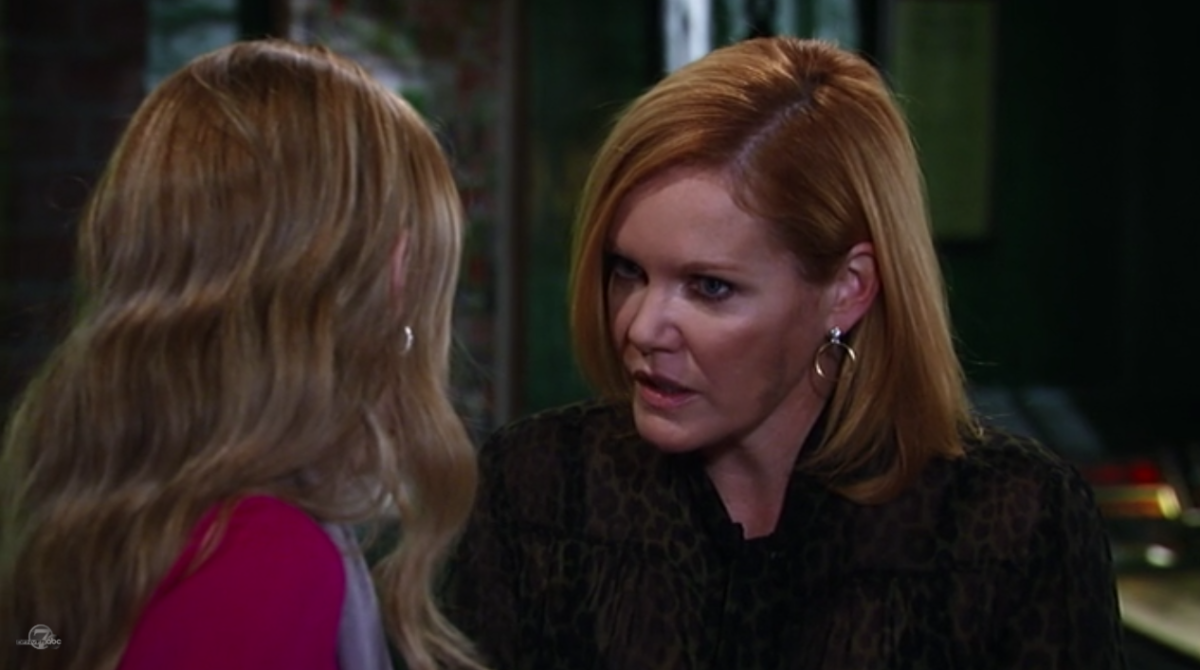 General Hospital spoilers indicate that Nelle (Chloe Lanier) needs to watch her back. And no, that's not because there's a possibility that Carly (Laura Wright) might push her down the stairs. Instead, it's because her two-timing friend Ava (Maura West) might expose her for the conniving villain that she is.
According to reports, Nelle thinks that she's more clever than what she really is. She wants to put Sonny (Maurice Benard) and Carly in a position that would give her an advantage over them.
At the same time, she also wants to bring Ava closer to getting Avery back for good. For Nelle, it's a win-win situation, as long as she has Ava's cooperation. At least, that's what she thinks.
At the same time, Ava knows that she can't rely on someone like Nelle to do her any good in her life. As a matter of fact, there's a slim chance that she can convince Sonny and Carly that her daughter Avery deserves to see much more of her mother. Plus, Ava could do a lot of damage by opening up and telling everyone the truth about Nelle's awful behavior and schemes.
LOVE GH?  SUBSCRIBE TO OUR GENERAL HOSPITAL NEWSLETTER, HERE!
Ava would be wise to tell everyone what she knows about Nelle and how she has been torturing Carly emotionally by making her believe that Morgan is alive and back from the dead. Clearly, Carly hasn't been just imaging things as it's Nelle who has been trying to drive her crazy these last few weeks. Now it's up to Ava to tell everyone the truth about it.
General Hospital airs every weekday on the ABC network. You'll have to check your local listings for times. Let us know what you think by leaving us a line with your thoughts in our comments section below. And as always, don't forget to come back to Soap Opera Spy for all the latest news, updates and spoilers on General Hospital and all of your favorite daytime television shows right here!
As always, more detailed spoilers and a full collection of pictures for the week in question will appear here on Celebrating The Soaps, where there will be more clues and hints over exactly what's going on.
General Hospital airs weekdays on the ABC network.
---
Read more news, spoilers, and gossip on our General Hospital homepage
Want up-to-the-minute soaps news, spoilers, and gossip on your social feeds? Just hit 'Like' on our Facebook page and 'Follow' on our Twitter account