General Hospital Spoilers: Anna's Diamond Quest Takes Her to Europe – Will This Lead To A Nikolas Cassadine Recast?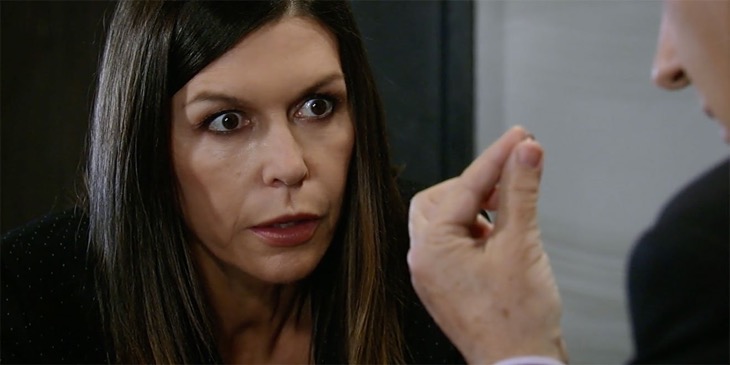 What do a spy, a doctor, a granddaughter, jewels and a convict have in common? Why, a new unexpected storyline on General Hospital, of course!
General Hospital spoilers indicate that Anna Devane (Finola Hughes) can't get her mind off the diamond that Emma Drake (Brooklyn Rae Silzer) had, thanks to Spencer Cassadine. Apparently, Anna's quest to find out where the diamond came from will lead her to begin a new, if not dangerous adventure. Anna wants to know where the diamond came from, especially since it might be linked to Valentin Cassadine. Yet, many viewers can't understand why Valentin would have anything to do with diamonds in the first place.
If that weren't enough, there's a lot of speculation that Nicolas Cassadine might be returning to the series. But now that Tyler Christopher has made the switch to Days of Our Lives, there's a very good chance that Nikolas will be back with a new face. In fact, actor Nick Stabile, who played Nikolas short term, has indicated that he would be interested in resuming the role.
Tell us, do you think this means Anna Devane and Spencer Cassadine will find themselves in the same place at the same time? What does Anna see in Spencer's extravagant gift that no one else did? After all, Emma first had it, but not before we find out that it came from Hayden's collection and now it's in the possession of federal agents. Whatever the case may be, viewers are excited to find out!
In the meantime, let us know what your thoughts and concerns are by leaving us a line below. Also, don't forget to check back with Celebrating the Soaps for all the latest news, updates and spoilers on General Hospital along with all of your favorite soap series right here!
SaveSave