General Hospital Spoilers: Distressing News, Shocking Confession, Family Meetings, Ultimatums
General Hospital spoilers for the week of Monday, May 15-Friday, May 19 tease forced breakups, guilt trips, and family meetings. Dex Heller (Evan Hofer) feels forced to break up and Joss is devestated, Nina Reeves (Cynthia Watros) takes a guilt trip and ready to confess, and Michael Corinthos (Chad Duell) has a family meeting.
General Hospital Spoilers: Forced Breakups
After Michael decided to put the kibosh on his takedown of Sonny Corinthos (Maurice Benard), Dex feels forced to break up with Josslyn Jacks (Eden McCoy) and leave town.
If he's not working for Michael as a plant in Sonny's organization, then that means he has to stay in the mob working for Sonny, risking Sonny finding out.
He and Josslyn are on the roof of General Hospital where she is left shaken by his news-after recording evidence that Sonny is trading in illegal arms-a set up-it's not happening.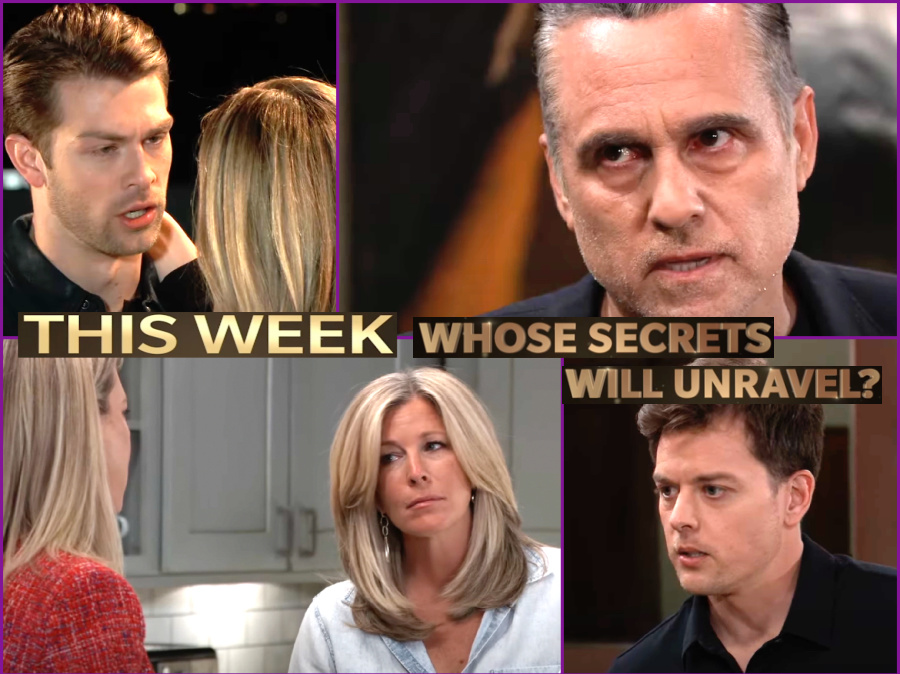 Dex tells Joss he's so sorry, and she's in tears, and sounds like she's in denial and shock. She keeps asking him why is he making it sound like he's leaving, and he has to tell her that he is-she'll tell him he's not leaving without her.
GH Spoilers: Guilt Trip
Meanwhile, Nina has taken a guilt trip over to Carly Spencer's (Laura Wright) house after apologizing and begging her to help her with her relationship with Willow Corinthos (Katelyn MacMullen). Nina reflects, telling Carly to think she felt guilty-Carly replies with a question, "about what"?
Nina had already said most all of it when she was begging Carly to help her previously while at General Hospital and how she treated Willow badly in the past.
Nina had first met Willow when she was a school teacher and was teaching a now teenage Charlotte Cassadine (AnaSofia Bianchi) in third grade, constantly arguing over her teaching methods. Perhaps now that Nina has Carly's attention, she can't believe that she's feeling guilty about turning Carly and Drew Cain (Cameron Mathison) into the SEC for insider trading?
General Hospital Spoilers: Michael Leaves Dex In The Lurch — Who Will Conspire With Joss to Fix it #GeneralHospital #Spoilers #GeneralHospitalepisode https://t.co/TFE0LdmR2v

— CelebratingTheSoaps (@celebratesoaps) May 15, 2023
General Hospital Spoilers: Family Meetings
In his office in the back of Pozzulo's Italian Restaurant, Sonny was surprised to see Michael, who's nursed an estrangement and a vendetta for over a year now wants to talk. Michael leans towards Sonny, who is seated behind his desk, and tells him look, he needs things to change before it's too late.
It was Willow who begged Michael not to turn in the video evidence captured by Dex to the Feds, which would prove Sonny is trading illegal arms with the Pikeman group.
Sonny has something he wants in return – he tells Michael he and Nina don't want to be kept from their family. Nina is Willow's birth mother and Wiley and Amelia Corinthos (Viron Weaver, Owen and Nathan Ford) are both her and Sonny's grandchildren.
Be sure to catch up on everything happening with GH right now. Come back here often for General Hospital spoilers, news, and updates.