General Hospital Spoilers: Does Ava Still Have Feelings For Nikolas, Could There Be Hope For Reconciliation?
General Hospital spoilers and rumors tease Ava Jerome (Maura West) could still have feelings for Nikolas Cassadine, (Adam Huss) even though she denies it. It was obvious when she was talking with Sonny Corinthos (Maurice Benard) in a recent episode she was glad he survived for more reasons than being culpable for his murder!
General Hospital Spoilers – A Deep Bond Formed
Ava and Nikolas first connected on a plane when he faked his death the second time-the first time not working out that well. He used the name "Niall Carradine" but Ava happened to get the seat beside him and recognized him, and even took a selfie with him, much to his consternation!
Through a series of misadventures culminating in Valentin Cassadine (James Patrick Stuart) shooting him out a high window into the ocean, Ava and Nikolas formed a very deep bond.
Ava grieved her new friend for at least a couple of years, until a fateful fire burned her face in her warehouse-Valentin got her into the Boronsky Clinic in Russia. Spencer Cassadine (Nicholas Alexander Chavez) was just a little boy.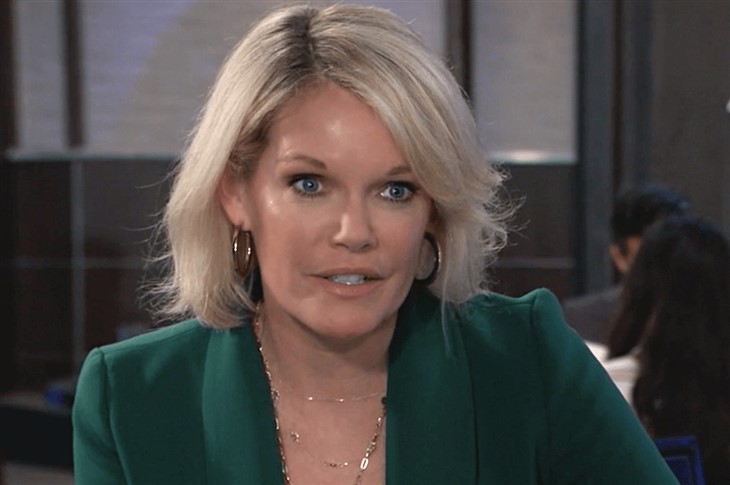 GH Spoilers – A Love That Strong Found Patient Six
Ava wondered if a patient in the Boronsky Clinic who was restrained and wore a mask might be the missing Nikolas. She couldn't get him to talk, but they kept him drugged very strongly and warned her she was violent.
Her love for Nikolas was strong enough that she was determined to find out who this patient was, and eventually helped him escape. Unfortunately, he wasn't Nikolas-but he was the real Jason Morgan (Steve Burton) and she helped him get back to Port Charles.
There was quite a bit of confusion over and for Drew Cain (Cameron Mathison) who'd had amnesia and plastic surgery-they found out they were twins separated at birth.
General Hospital Spoilers – Like Drew Cain, Nikolas Cassadine Was Alive All Along
When Drew disappeared thanks to the joint efforts of Peter August (Wes Ramsey) and Victor Cassadine (Charles Shaughnessy) he later turned up alive.
Nikolas likely knew about it but never mentioned it since he'd been working with Victor all the time he was presumed dead. But when he appeared that Halloween night one of the first places he went was the gallery, where he shocked Ava with a kiss and made her faint!
Ava's love for and her bond with Nikolas had lasted for all those years and even though he did her wrong and hurt her, a small ember appears to have survived.
Might there be hope for a reconciliation when he shows up again-if after time and space she's able to forgive him?
Be sure to catch up on everything happening with GH right now. Come back here often for General Hospital spoilers, news, and updates.