General Hospital Spoilers: Friday, December 28 – Ned Goes After Lulu – Kim Reminisces – Ryan Claims Another Victim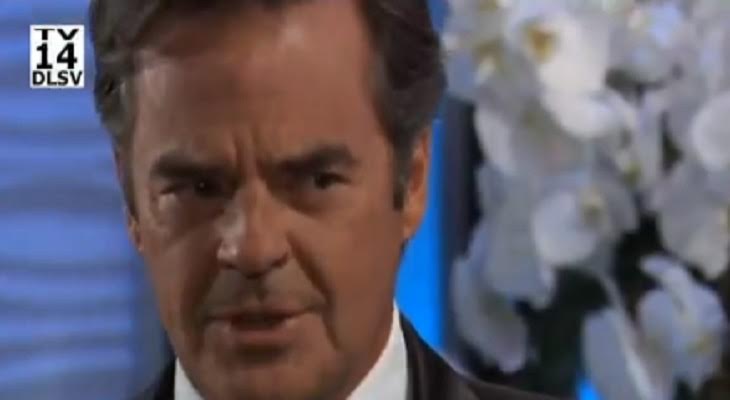 General Hospital spoilers for Friday, December 28, tease that Michael Corinthos (Chad Duell) will attend a charity gala for New Year's Eve, and he'll run into Willow Tait (Katelyn MacMullen). Michael and Willow generally see each other at the hospital bereavement group, and it will be a little awkward when Molly Lansing-Davis (Haley Pullos) swoops in and asks how Willow knows her big brother.
Meanwhile, Ned Quartermaine (Wally Kurth) will be on the warpath against Lulu Falconeri (Emme Rylan). Lulu's newspaper article speculating that one killer was responsible for both Kiki Jerome's (Hayley Erin) and Mary Pat Ingles' (Patricia Bethune) murders really caused a stir around Port Charles, and Ned's not happy about it. He doesn't want panic to be spread, and he'll wonder aloud about whether Lulu's privileges need to be revoked.
Next, on the new GH episode on Friday, December 28, Kim Nero (Tamara Braun) will spend some time reminiscing. Turns out, New Year's Eve is when she and Drew Cain (Billy Miller) conceived Oscar Nero (Garren Stitt), and she'll share this memory with Drew. Of course, he won't remember any of it, but he'll be touched that she felt close enough to him to discuss the special memory.
Jordan Ashford (Briana Nicole Henry) and Curtis Ashford (Donnell Turner) will be all spiffied up, ready for a New Year's party, when Curtis mentions that the TV producer working on the Ryan Chamberlain (Jon Lindstrom) documentary wants to meet with him tonight. This will surprise Jordan, and Curtis will plan on squeezing in a quick meeting with the producer, Peyton Mills (John Patrick Jordan), before the party.
"I think that he might be having another breakdown." #GH55 pic.twitter.com/P0BCBTnFgT

— General Hospital (@GeneralHospital) December 27, 2018
Meanwhile, Ryan will ominously lock up Peyton's office. It certainly looked like Ryan intended to do Peyton some serious harm, thanks to the content of Peyton's documentary. Peyton was planning to speculate that Ryan may have survived the Funhouse inferno all those years ago, and Ryan wasn't about to let him do that. Could Peyton be Ryan's third victim?
Laura Collins (Genie Francis) will bump into Scotty Baldwin (Kin Shriner), who will be revving up for a big New Year's party. Scotty will be shocked to hear from Laura that Kevin Collins (Jon Lindstrom) is now sleeping with Ava Jerome (Maura West). Laura will likely share her worries about "Kevin" with Scotty – perhaps he'll offer some insight.
Finally, on Friday, December 28, Sam McCall (Kelly Monaco) and Jason Morgan (Steve Burton) will prepare for a New Year's celebration together. Of course, Jason's just had a strange encounter with "Hank," a person allegedly from Drew's past. Jason will run the encounter past Sam and get her take the matter. Her interest will probably be piqued, since it involves Drew.
It looks like we're in for a great episode on Friday! Stay tuned to the ABC soap and don't forget to check Celebrating The Soaps often for the latest General Hospital spoilers, updates, and news.