General Hospital Spoilers: Friday, January 4 – Chase Offers Self-Defense Tips -Sonny Pleads With Marcus – Ryan Speaks On Laura's Behalf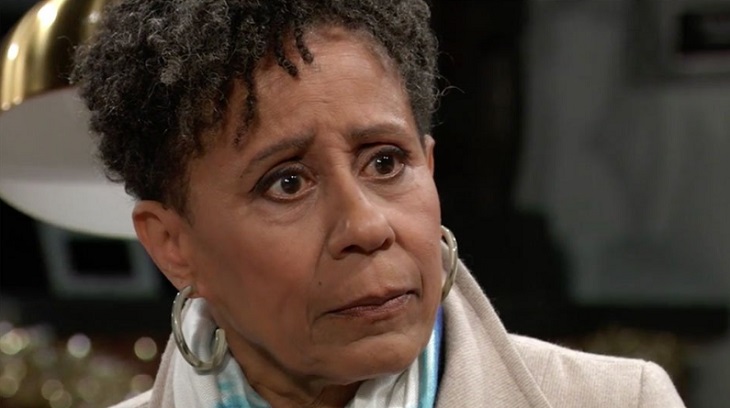 General Hospital spoilers for Friday, January 4, tease that the ladies of Port Charles will attend a special self-defense course put on by Detective Harrison Chase (Josh Swickard). Elizabeth Webber (Rebecca Herbst), Maxie West (Kirsten Storms), Willow Tait (Katelyn MacMullen), and Nina Reeves (Michelle Stafford) will all be in attendance as Chase welcomes them to the course. We'll see what kind of moves they learn to protect themselves!
Meanwhile, Jordan Ashford (Briana Nicole Henry) will look to Curtis Ashford (Donnell Turner) for assistance as the serial killer case heats up. Jordan's under an unbelievable amount of pressure to find the serial killer and bring him to justice, but right now she's got no viable leads. "We need a breakthrough," she'll tell Curtis.
General Hospital Spoilers – Stella Deals With Mike
Next, on the new episode of GH on Friday, January 4, Stella Henry (Vernee Watson) will do her best to talk down Mike Corbin (Max Gail) over coffee. Mike has just learned that Marcus Godfrey (Nigel Gibbs) is planning to remove his wife Yvonne Godfrey (Janet Hubert) from Turning Woods and take her home. This upsets Mike, and Stella will warn him that when they go back to Turning Woods, things might be very different.
At Turning Woods, Sonny Corinthos (Maurice Benard) will have a tense chat with Marcus about Yvonne and Mike. Sonny's under the impression that Mike and Yvonne's friendship is a positive thing in both of their lives, and it looks like he'll appeal to Marcus to keep Yvonne at Turning Woods. "This is about doing what's best for Yvonne and my dad," he'll tell Marcus. Will Marcus agree?
General Hospital Spoilers – Ryan's Surprising Move
Finally, on Friday, January 4, Lulu Falconeri (Emme Rylan) will host a special event for Laura Collins (Genie Francis) at Charlie's Pub. It looks like this may be a campaign event for Laura, who's in the midst of a mayoral race against Ned Quartermaine (Wally Kurth). Interestingly, Ryan Chamberlain (Jon Lindstrom) will be in attendance posing as Kevin Collins (Jon Lindstrom), and he'll have something to say to the crowd.
General Hospital Spoilers Friday, January 4: Ryan's Announcement Stuns Laura – Chase Tries to Protect Port Charles – Sonny's Plea https://t.co/CTlP7aTMlf pic.twitter.com/5tcWfc0zOn

— Soap Opera Spy (@SoapOperaSpy) January 3, 2019
It looks like Ryan may offer his endorsement and support to his estranged wife's campaign, which will touch Laura. Of course, Ryan has ulterior motives; he wants to keep Laura distracted and busy so that she doesn't further interfere in his blossoming relationship with Ava Jerome (Maura West).
It looks like we're in for a great episode on Friday! Stay tuned to the ABC soap and don't forget to check Celebrating The Soaps often for the latest General Hospital spoilers, updates, and news.