General Hospital Spoilers Friday September 22: Franco's Frustrations Grow – Sonny Confronts Milo – Ava Pushes Her Luck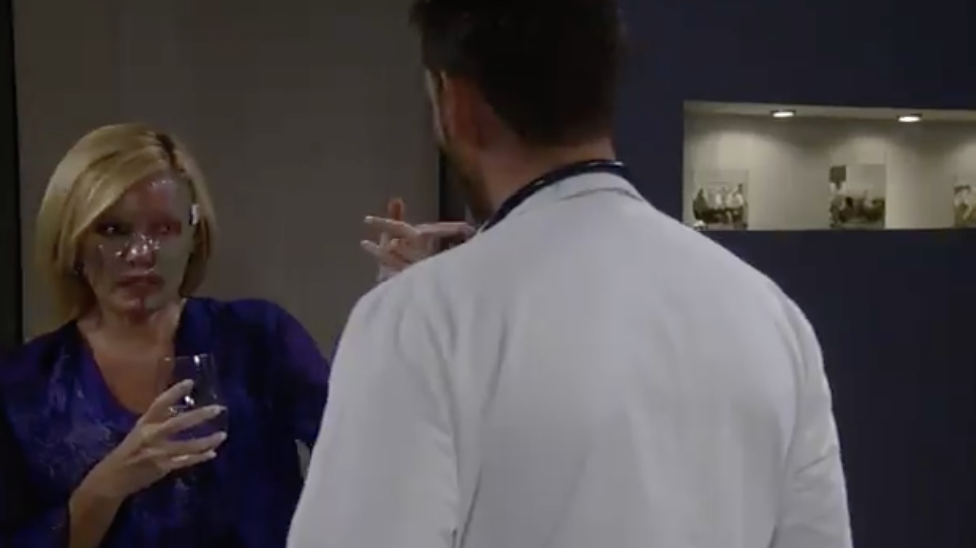 The General Hospital episode for September 22 promises lots of action and drama. Please be sure to tune in, you don't want to miss one minute of the drama.
General Hospital's cliffhanger Friday begins with Franco (Roger Howarth) showing Elizabeth (Rebecca Herbst) a picture of him and the little blond boy. He takes the picture back from her and declares his imaginary friend is very real. Franco is determined more than ever to find the answers to his questions. So far, he has only been met with dead ends. General Hospital spoilers state Elizabeth vows to remain committed to him no matter what. Will she be able to keep this promise? Their world is about to be turned upside down.
Meanwhile, Michael (Chad Duell) lets Nelle (Chloe Lanier) know he must wrap up some business. Nell appears nervous as she listens to Michael and questions him as to what that business is about. Could Michael finally be listening to his mother (Laura Wright) and be ready to find the answers to Nelle's checkered past? Recently, Michael assured Nelle of his belief in her. Could he have second thoughts? Will Nelle come clean before he finds the truth or could Michael be walking into danger?
Over at the hospital Sam (Kelly Monaco) looks on as Danny (T.K. Weaver) and his brother Jake (Hudson West) stand by the bedside of their dad Jason (Billy Miller). Danny pleads with his dad to wake up. Jason remains in a coma, but will the painful pleas and the love of his two sons bring him back to his family? He did move his hand a few times and even though the doctors are not optimistic about his condition, maybe the love of his family is all he needs to pull through this ordeal.
Oher ABC General Hospital spoilers state Josslyn (Eden McCoy) is put on spot. At Kelly's Carly informs her daughter she knows what happened between her and Oscar (Garren Stitt). The other night on the bridge Joss and Oscar shared a sweet little kiss as Milo (Drew Cheetwood) stood guard. Milo sees himself as Jossyn's protector and was shocked to find out she is now dating. He may have felt it was his duty to report back to Carly what he witnessed. This could spell more trouble for miss Josslyn and her mom. Can we expect another lecture or just more grounding?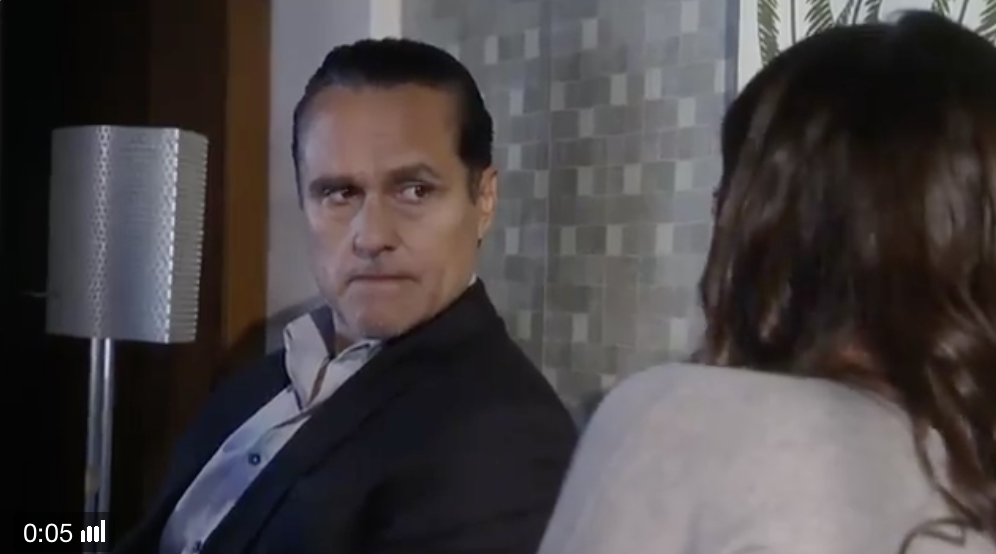 At Pozzulo's, Sonny (Maurice Benard) warms Milo if there is a problem he needs to tell him about it. Could Sonny be talking about mob business. Since he decided to leave the mob, there has been nothing but trouble in Port Charles. Could Milo have information that indicates this be the start of a mob war? Or does it have something to do with Josslyn and Oscar. We have never seen Oscars mom and have no idea of his past or who he really is. Is it possible Milo may have some information he needs to share with Sonny?
Ava (Maura West) continues to push her luck with Patient 6 Steve Burton) and tells him the fact that he is here means his family is waiting for him. Will patient 6 open up to Ava or has her luck finally run out in St Petersburgh Russia? ABC spoilers hint the situation could become deadly.
Be sure to tune in to watch General Hospital on ABC on Friday September 22, you won't want to miss any of the exciting drama
Also, don't forget to check back with Celebrating the Soaps for all your latest news, updates, and spoilers for General Hospital along with all your other favorite daytime television soaps.