General Hospital Spoilers Thursday, March 30: Dex Stunned, Selina Plots, Cam Backpedals, Ava Combative
General Hospital spoilers for Thursday, March 30, 2023, reveals Spencer Cassadine (Nicholas Chavez) meets with his uncle, Victor Cassadine (Charles Shaughnessy), and Esme Prince (Avery Kristen Pohl). Selina Wu (Lydia Looks) shares what she knows. Dex Heller (Evan Hofer) stumbles upon something he wasn't ready for.
Drew Cain (Cameron Mathison) gives Anna Devane (Finola Hughes) and Valentin Cassadine (James Patrick Stuart) an update. Ava Jerome Cassadine (Maura West) squares off with her enemy. Laura Collins (Genie Francis) is frantic. Cameron 'Cam' Webber (William Lipton) is having second thoughts. Trina Robinson (Tabyana Ali) learns too much.
General Hospital Spoilers – Thursday, March 30, 2023: Spencer Cassadine Seeks Out Victor's Help
Victor promised Spencer that Esme would not raise a Cassadine heir so long as there was any breath left in his body — and he meant it. He's been busy with other issues, but Victor has big plans for Esme, and Spencer is eager to hear what they might be. Meanwhile, Esme is going to draw a line in the sand for Spencer; will he abide by her terms?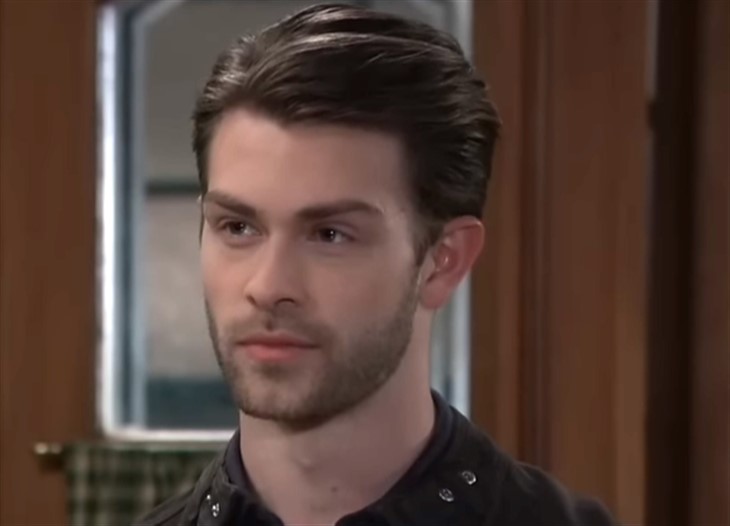 General Hospital – Spoilers Say Selina Wu Opens Up
Selina is normally a fairly closed-off woman. She understands the importance of being discreet and keeping her business dealings off the books. So when she shares insider knowledge, she's doing it with intention. Who is her next mark?
GH Spoilers — Dex Can't Believe It
When Sonny and Dex head out on business, his young associate will be stunned to find a body in the water. As he jumps in to rescue someone, he will be disappointed when things turn out to be an entirely different story than the accident he assumed he stumbled upon.
General Hospital Spoilers Hint Drew Cain Has News For Anna
Devane

And Valentin Cassadine

Drew has been working hard on his end to secure Valentin and Anna's plan to take Victor down. When he contacts them with news, it won't be encouraging to hear Deputy Mayor Eileen Ashby (Heather Mazur) didn't leave Port Charles on her own accord.
GH Spoilers — Ava
Jerome

Is In Over Her Head

Ava is a woman with many enemies, but only one of them is circling Spoon Island right now like a kid in a candy store. Mason (Nathayael Grey) seems to have the upper hand, or so he thinks. Will Ava be able to turn the tables on him, and will Austin Gatlin Holt (Roger Howarth) help?
General Hospital Spoilers – Tease Laura Collins Is Worried Sick
Laura is going to be worried about Valentin, Anna, and Lucy when she learns that Robert Scorpio (Tristan Rogers) has been unable to track Eileen down. What could this mean for her friends?
GH Spoilers — Cameron Webber Backpedals
Cam suddenly thinks leaving town isn't the best thing for him, but his mom, Elizabeth Baldwin (Rebecca Herbst), will firmly disagree. Is Cam starting to think he could better serve his time here with Esme and his friends than he can on the soccer field?
General Hospital Spoilers — March 30 — Joss Jacks Opens Up To Trina Robinson
Joss is about to open up to Trina about the love wafting through the air. Is she sharing her own dirty laundry about Dex, or is this about her mom, Carly Spencer (Laura Wright), and Drew Cain (Cameron Mathison)?
Which storyline are you most looking forward to following on GH on Thursday, March 30th? Let us know, and keep checking back for more General Hospital news and spoilers.