General Hospital Spoilers: Thursday, October 11: Felicia And Maxie Discuss Peter – Drew Demands Answers From Margaux – Laura Confronts "Kevin"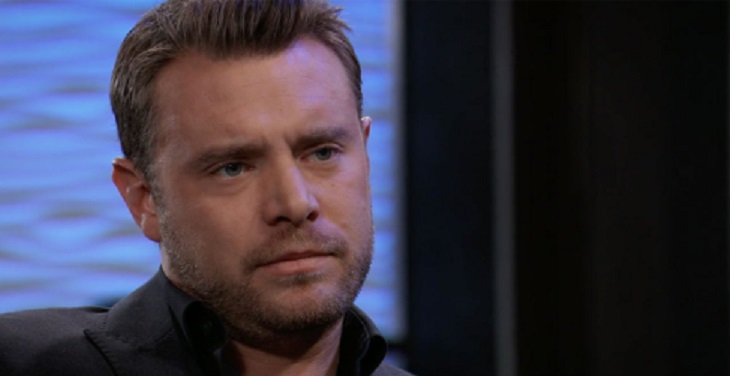 General Hospital spoilers for Thursday, October 11, tease that Nina (Michelle Stafford) will gear up for her first meeting with daughter Sasha (Sofia Mattsson). She and Curtis (Donnell Turner) will meet up and discuss the upcoming mother-daughter reunion. It looks like Curtis will do a reality check, as he asks Nina exactly what she expect to get from the meeting.
Meanwhile, Ava (Maura West) will have a run-in with Scott (Kin Shriner) and it looks like the topic of Kiki's (Hayley Erin) trial may resurface. Scott's still not happy that Ava pressured him into asking Griffin (Matt Cohen) about sleeping with Kiki while he was on the witness stand. It looks like Scott may give Ava some grief about it, while Ava wails that "I am the injured party here!"
Next, on the new GH episode on Thursday, October 11, Griffin and Kiki will enjoy some time outdoors together. They'll embrace and have fun as they embark on a new relationship together. They'll also do a little reflecting, as Griffin playfully says, "I've never done what I did last night."
Speaking of new-ish relationships, Felicia (Kristina Wagner) and Maxie (Kirsten Storms) will discuss Peter (Wes Ramsey) at Crimson, and Felicia will want to know what's up between the two of them. Maxie will insist that the two are just friends, and Felicia will ask Maxie if she's sure about that. How will Maxie respond?
Meanwhile, it looks like Lulu (Emme Rylan) may be overheard talking about something that's meant to be private. She'll look over her shoulder at someone playfully and say, "please tell me you didn't hear all of that." Could it be Peter, and has she inadvertently offered him some more insight into Maxie's growing feelings for him?
Next, Drew (Billy Miller) and Margaux (Elizabeth Hendrickson) will continue their discussion about bringing Sonny (Maurice Benard) down at the Metro Court. Margaux has just revealed that she has the flash drive with Drew's memories on it. Drew looks peeved, since it certainly appears that Margaux is offering Drew his memories in exchange for helping her put Sonny and Jason (Steve Burton) away. "Why are you messing with my life?" he'll demand.
"I want you to stay… " #GH55 pic.twitter.com/QaNzeygf8Q

— General Hospital (@GeneralHospital) October 8, 2018
Finally, on Thursday, October 11, "Kevin" (Jon Lindstrom) and Laura (Genie Francis) will sit down together and Laura will want to talk. She's been feeling like he's been giving her the run-around since she returned to Port Charles, and it looks like she'll want to deal with it head-on. "I feel that you're trying to avoid me," she'll say. How will Ryan (Jon Lindstrom) respond?
It sounds like we're in for some great scene on Thursday's episode! Stay tuned to the ABC soap and don't forget to check CDL often for the latest General Hospital spoilers, updates, and news.