General Hospital Spoilers Thursday, October 5: Montague Kidnaps Sasha, Sonny Rages, Anna Interrogates, Gladys Terrified
General Hospital Spoilers for Thursday, October 5, 2023, indicate that Harrison Chase (Josh Swickard) will demand answers from Tracy Quartermaine (Jane Elliot).
General Hospital Spoilers Highlights
Anna Devane (Finola Hughes) demands to know why Valentin Cassadine (James Patrick Stuart) would keep that secret. Trina Robinson (Tabyana Ali) was surprised by what Spencer Cassadine (Nicholas Chavez) did for her and more.
GH Spoilers – Harrison Chase Wants Answers From Tracy Quartermaine
General Hospital Spoilers Chase asks Tracy what is going on. Chase has no idea that his father is sick.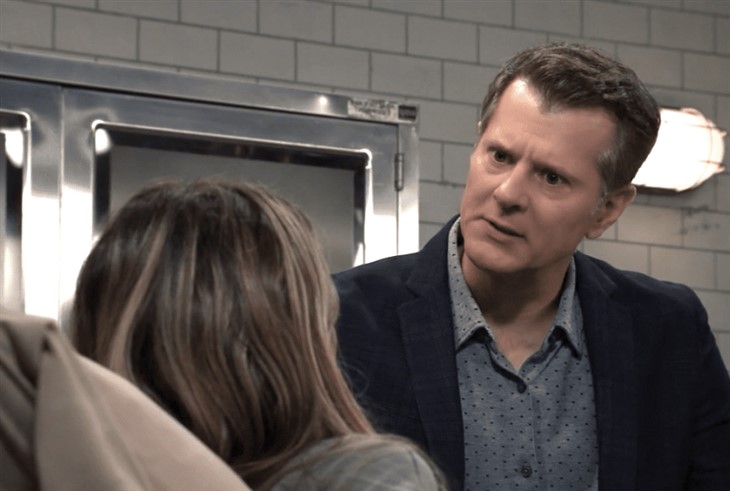 However, Tracy does know something about this information. Tracy knows that something is wrong with Gregory and could slip up and give Chase this information. How will Chase handle learning about his father's illness from someone else?
Anna wants to know why Valentin would keep that secret. Could Valentin tell Anna that he knows who has been stalking her?
What else could Valentin possibly be hiding from her? Will Valentin tell Anna the truth that his daughter is the one stalking her? Will Charlotte Cassadine (Scarlett Fernandez) tell Valentin exactly why she doesn't want Anna around?
GH Spoilers – Gregory Chase Wants Alex Davis' Help
Trina can't believe what Spencer did for her. Spencer and Trina just went on a trip to New York City for a romantic weekend.
Even though neither of their families wants them together, Trina and Spencer are determined to make this work. Trina is very glad that Spencer left town even though Esme Prince (Avery Pohl) asked him not to go.
MUST READ – GH Spoilers: Sonny & Willow Turn On Nina, Valentin Must Save Her?
Gregory Chase (Gregory Harrison) wants Alexis Davis (Nancy Lee Grahn) to help knock another item off his bucket list.
Gregory and Alexis have been trying to cross off as many items as they can off that list before he is too sick to do anything else. What is Gregory's item for this week? Will Alexis be able to help knock off another item?
General Hospital Spoilers – Sonny Corinthos Confronts Gladys Corbin
Sonny Corinthos (Maurice Benard) confronts Gladys Corbin (Bonnie Burroughs). Gladys has spent months stealing from Sasha Gilmore (Sofia Mattsson) to cover her gambling debts.
READ THIS: Find out what happens next on General Hospital.
Then Gladys moved on to having Dr. Montague (Darin Toonder) drug Sasha and make her believe she was going insane. Now that the truth is out, what will happen to Gladys?
Dr. Montague tries to take Sasha hostage. Montague has signed himself off of Sasha's case and claims that he won't be back at Ferncliff.
However, Montague will try to take Sasha hostage. Montague has every intention of killing Sasha just like he planned to before. Who will be the one to ride to Sasha's rescue and save her again?
Be sure to catch up on everything happening with GH right now. Come back here often for General Hospital spoilers, news, and updates.