General Hospital Spoilers Thursday September 14: Maxie Has A Plan – Ava In Trouble – Valentine Confesses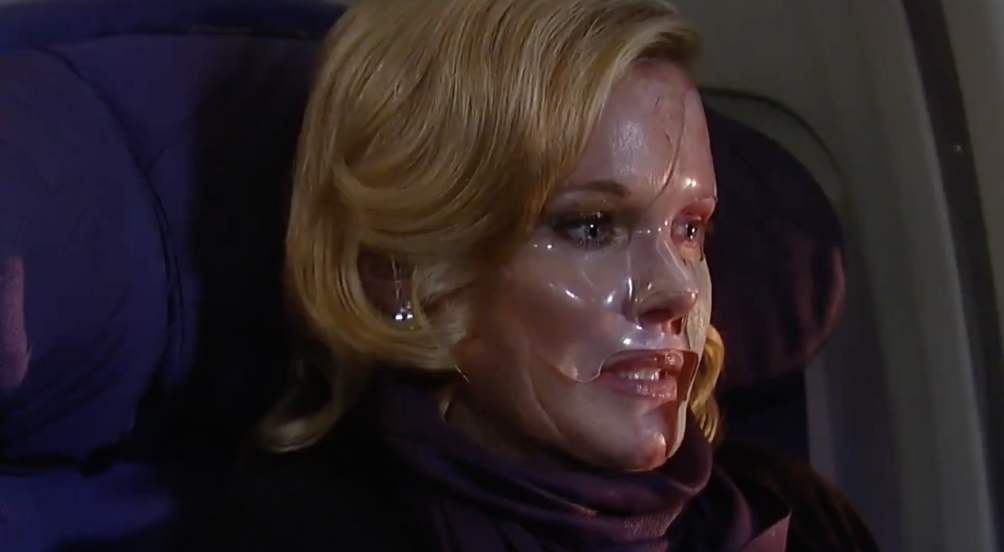 The General Hospital episode for September 14 promises plenty of action and drama. Please be sure to tune in, you don't want to miss any of the drama.
Maxie (Kirsten Storms) sits down with her husband Nathan (Ryan Paevey) at the metro court Restaurant to let him know how she plans to get her job back with Crimson. She tells him she will have to expose him as Man Landers. Last week Nina (Michele Stafford) told Maxie she would consider giving Maxie her job back if she came up with some creative idea. ABC spoilers hint the newlyweds are headed for trouble. Could this be the cause of a breakup? They just got back together.
Meanwhile, Amy (Risa Dorken) askes Spinelli (Bradford Anderson) if he is referring to the Man Landers book. Could Maxie's plan already be in the works? We all know Spinelli offered his super sleuthing abilities to Maxie. Is he snooping around Amy to uncover Man Landers identity? Amy looks worried.
At General Hospital Kiki (Hayley Erin) seems upset when Dr. Bench (James DePaiva) wants to know where the party is. What is Kiki planning to do with that very large basket of fruit?
Across town, Griffin (Matt Cohen) is worried and asks Anna (Finola Hughes) for help. ABC spoilers indicate he is put in an awkward position having to confront his feelings. Will he feel compelled to open up to Anna about his feelings towards Ava (Maura West). Anna is like a mother to him and a good friend maybe she will be able to help him face his fears.
Over in Russia, Ava demands answers and informs her handler she will walk if she doesn't produce the doctor in the next few minutes. Is Ava getting suspicious or afraid? General Hospital spoilers tease she will find a lot more than she is prepared for.
Valentin (James Patrick Stewart) informs Nina he has neutralized the witness in the civil suit. ABC spoilers say he decides to put everything on the line with Nina. Will she be blown away by his honesty and remain with him or is this just too little too late?
Be sure to tune in to watch General Hospital on ABC on Thursday September 14, you won't want to miss any of the exciting drama
Also, don't forget to check back with Celebrating the Soaps for all your latest news, updates, and spoilers for General Hospital along with all your other favorite daytime television soaps.