General Hospital Spoilers: Tuesday, November 13 – Monica Gets A Shock – Carly Can't Find Sonny – Margaux Questions Sonny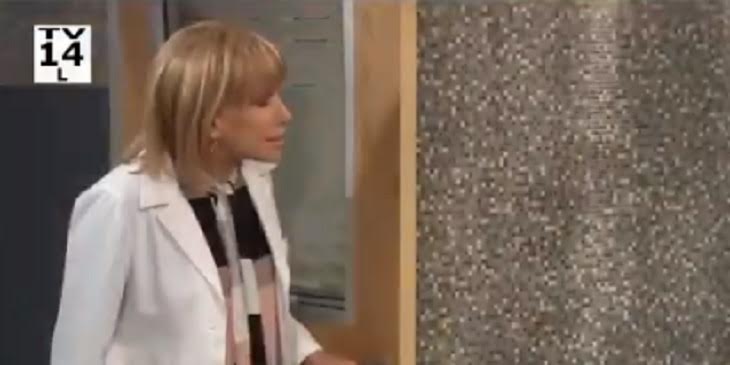 General Hospital spoilers for Tuesday, November 13, tease that Josslyn (Eden McCoy) and Cameron (William Lipton) will spend some more time together. It looks like Josslyn is starting to develop quite a fondness for Cameron, as she tells him that she's having a good time with him.
Meanwhile, Monica (Leslie Charleson) will get a shock. She'll overhear Kim (Tamara Braun) and Drew (Billy Miller) talking about Oscar (Garren Stitt). It looks like she'll learn that Oscar is suing his parents for emancipation and refusing to take part in the clinical trial. Monica will be horrified by the development.
Next, on the new GH episode on Tuesday, November 13, Alexis (Nancy Lee Grahn) will meet with Oscar at Charlie's Pub to go over some things for his lawsuit. Alexis will want to make sure that Oscar is prepared for what's to come. "Are you sure that you're ready to handle this?" she'll ask him.
The Jerome's are back in business, West Coast. And it looks like they've got more than a little manpower behind 'em. #GH is brand-new and STARTS NOW on ABC! #GH55 pic.twitter.com/FFIlSlsd52

— General Hospital (@GeneralHospital) November 12, 2018
Curtis (Donnell Turner) and Jordan (Briana Nicole Henry) will chat about the Mary Pat Ingles (Patricia Bethune) murder investigation at the cop shop. Curtis will want updates on what's been going on with the investigation, and he'll want to know if Jordan's still looking at Carly (Laura Wright) for the murder.
Meanwhile, Carly will commiserate with Jason (Steve Burton). She'll be unnerved that she can't find Sonny (Maurice Benard). She'll be worried about suddenly becoming a person of interest in the murder investigation and will want the comfort of her husband.
Finally, on Tuesday, November 13, Margaux (Elizabeth Hendrickson) will wake up at her mother's house and find Sonny there. She'll want to know why he stayed with her all night, and Sonny will probably reply that he wanted to make sure she was undisturbed in the event that her mother returned. Where will these two go from here?
It looks like we're in for a great GH episode on Tuesday! Stay tuned to the ABC soap and don't forget to check Celebrating The Soaps often for the latest General Hospital spoilers, updates, and news.