General Hospital Spoilers: Tuesday, September 25 – Julian Warns Brad – Curtis Threatens to Walk – Oscar Demands Answers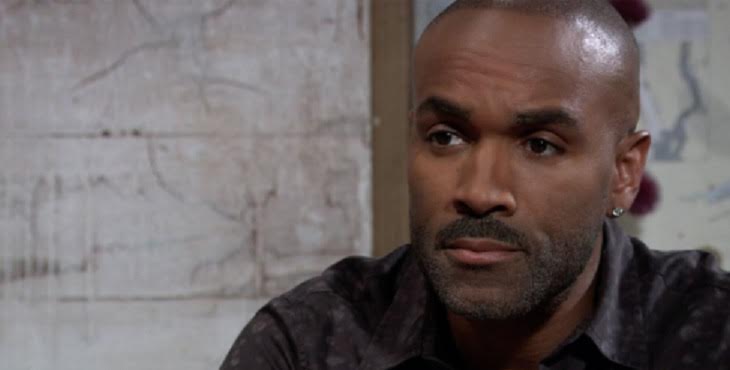 General Hospital spoilers for Tuesday, September 25, tease that Brad (Parry Shen) and Julian (William deVry) will have a chat about the Wiley situation.
Wiley's got a newly discovered heart condition, and Lucas (Ryan Carnes) wants to contact the birth mother about any other possible inherited conditions. This has Brad's in a tizzy, and he'll turn to Julian for help.
Brad will be afraid that Lucas may do enough digging to lead him to the truth – that Wiley is actually Michael's (Chad Duell) son. Brad will express his concerns to Julian hoping that Julian can do something to dissuade Lucas from pursuing the birth mother angle. But GH spoilers say that Julian will warn Brad to not overreact. He'll suggest that they watch and wait, and that to do anything more would only arouse suspicions.
Sonny's under a lot of pressure, West Coast. Can he keep Margaux from the truth behind her father's death? #GH is brand-new and STARTS NOW on ABC! pic.twitter.com/MVlW5SWlkv

— General Hospital (@GeneralHospital) September 24, 2018
Meanwhile, Stella (Vernee Watson) and Jordan (Briana Nicole Henry) will meet for a drink at the Metro Court. Jordan will be hopeful that they'll be able to have a civil conversation and perhaps resolve some issues between them. It looks like Stella will be at least initially receptive to what Jordan's got in mind, as she says, "I'm curious to hear what you have to say."
Next, on the new GH episode on Tuesday, September 25, Curtis (Donnell Turner) and Valentin (James Patrick Stuart) will confer about the search for Nina's (Michelle Stafford) daughter. They still won't have the results of the DNA test that Sasha (Sofia Mattsson) took, and the whole thing will be wearing thin on Curtis.
Curtis really thinks that Nina should be brought in on the search. He'll tell Valentin that "if Sasha Gilmore is not a match, I am out."
Speaking of Nina, she'll spend some quality time with Charlotte (Scarlett Fernandez) and this will probably bring out the maternal feelings in Nina. The two will enjoy their time together, but Charlotte will have some questions for Nina, now that Nina and Valentin aren't together anymore. "Is this the last time we get to do this?" she'll ask Nina, and Nina will do her best to assure Charlotte that they'll get to see each other even if Nina and her dad are no longer married.
Next, on the new GH episode on Tuesday, September 25, Carly (Laura Wright) will get updates from Sonny (Maurice Benard) and Jason (Steve Burton) about the PCPD's investigation into the Vincent Marino murder. Carly will want to know if they have anything else to worry about besides the gun. They'll have to fill her in on the fact that DA Dawson (Elizabeth Hendrickson) is Vincent Marino's daughter and is out for blood.
Finally, Oscar (Garren Stitt) will have a lot of questions for Kim (Tamara Braun) and Drew (Billy Miller) about his cancer diagnosis and prognosis. It will take some time for him to process what he's learned and what he's facing, but soon he'll want to know how long his parents have known that he has cancer. That should be a tough conversation. It sounds like there's a lot to look forward to on Tuesday's episode.
Stay tuned to the ABC soap and don't forget to check Celebrating the Soaps often for the latest General Hospital spoilers, updates, and news.
Read more news, spoilers, and gossip on our Celebrating The Soaps General Hospital homepage