General Hospital Spoilers: Will Maxie Fall For Peter?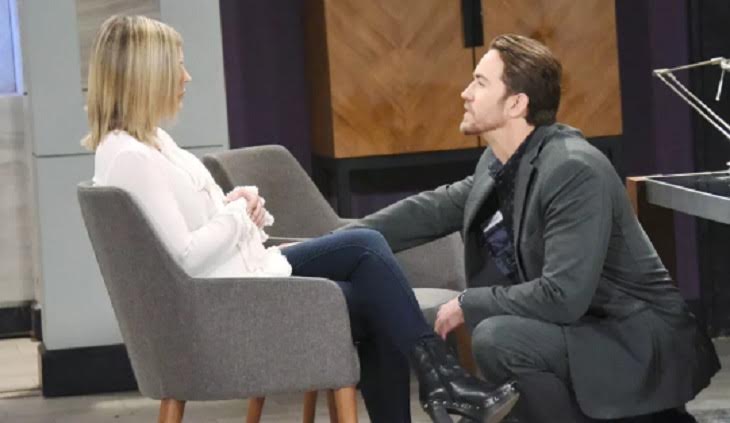 General Hospital (GH) spoilers tease Maxie (Kirsten Storms) may be denying her real feelings for Peter(Wes Ramsey). Back when no one knew who Peter was, he was the only person she let get close to her—and help her through the loss of her husband, Peter's brother. While it may have seemed like a casual thing between them, the shared loss created a strong emotional bond.
With the polls opening in Port Charles, Laura is more than a little distracted. Can Lulu help refocus her attention? #GH is brand-new and STARTS NOW on ABC! pic.twitter.com/BmLiEy7VLv

— General Hospital (@GeneralHospital) November 5, 2018
Could it be love?
While Peter's true identity sent Maxie reeling, she has decided to the anger and resentment behind her. She has accepted him as part of her life. She decided to put all the drama behind her and embrace Peter as her confidant. Is it possible this close friendship could turn to love?
Storms reveals that she believes that is a possibility. She said the GH writers have spent so much time pointing out that Peter has deep romantic feelings for Maxie. Then, Maxie spends much of her time apart from Peter talking about him to other people. She believes that has to mean something. Is it love, Kirsten couldn't say, but she really believes that the writers could test the waters on it.
Maxie's feelings
One of the things that Maxie likes about Peter is how much he reminds her of Nathan (Ryan Paevey). Before Maxie knew that Peter was Nathan's brother, one of the things she adored about him is how similar he was to him. For her, dealing with the loss of her husband, it is appealing and keeps her drawn to him. Is it enough for a love connection, keep watching General Hospital find out.
Do you think Maxie will fall in love with Peter? Don't forget to come back later for more GH spoilers, news, and updates!