General Hospital Star Tonja Walker Shares Devastating News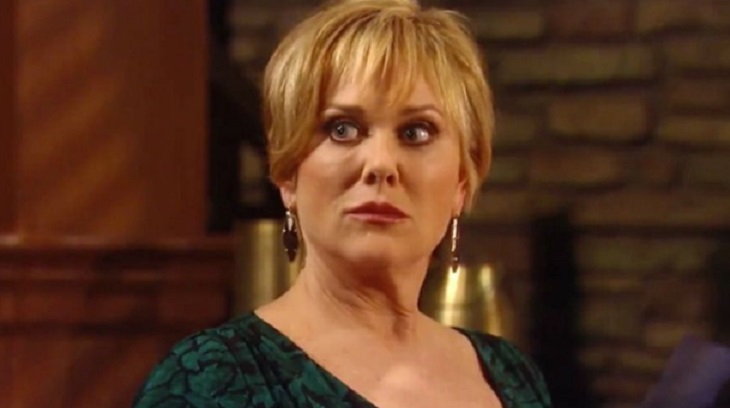 General Hospital star Tonja Walker has shared some rather devastating personal news with her fans. The actress, who is best known for her role as Olivia Jerome in Port Charles, recently revealed that her husband Edward J. Davidson is currently battling cancer. She made the revelation in response to a fan who asked her when and if she would be returning to daytime television anytime soon.
Tonja caught wind of many of her fans chit-chatting about a possible return for Olivia on General Hospital.
LOVE GH?  SUBSCRIBE TO OUR GENERAL HOSPITAL NEWSLETTER, HERE!
And while she was genuinely touched over how many fans wanted to see her back on the small screen, she said that unfortunately, it's not going to happen anytime soon. That's because she has more troubling matters at hand that need her full attention, including her husband and his fight with cancer.
The actress then replied on Twitter, "I LOVE YOU GUYS. This means the world to me, helps me recall great times of joy. If #ABC never knocks, you lift me up. My husband is struggling with painful cancer now, & it can consume us. I was able to hire help so I can take a class this week. GOD IS GOOD. Health/work? Will come."
Here's hoping that Edward finds the strength he needs to make a full recovery! It's without a doubt that Tonja wants to be by her husband's side for as much as possible as they go through this heartbreaking ordeal. As far as her future on General Hospital, fans will just have to wait and see.
In the meantime, General Hospital airs weekdays on the ABC network. Check your local listings for times. Let us know what you think in our comments section below.
And as always, don't forget to check back with Celebrating The Soaps for all the latest news, updates and spoilers on General Hospital and all of your favorite daytime television shows right here!
General Hospital airs weekdays on the ABC network.
---
Read more news, spoilers, and gossip on our General Hospital homepage
Want up-to-the-minute soaps news, spoilers, and gossip on your social feeds? Just hit 'Like' on our Facebook page.