GH Spoilers: Austin And Cyrus' Inevitable Connection
The General Hospital (GH) spoilers suggest that Austin Gatlin-Holt (Roger Howarth) and Cyrus Renault's (Jeff Kober) will be revealed soon.
Fans wonder how the two men know each other since they never spoke before. Keep on reading to learn more.
General Hospital Spoilers – Austin Gatlin-Holt And Cyrus Renault's Connection
The General Hospital spoilers hint towards a possible connection between Austin and Cyrus. The user Ritzlore wrote on the SoapCentral.com Message Boards: "Looks like the revelation of a connection between Austin and Cyrus will happen soon."
They noticed Austin's reaction to Cyrus in the hospital. The GH spoilers suggest that the two have a connection and it will be explored soon.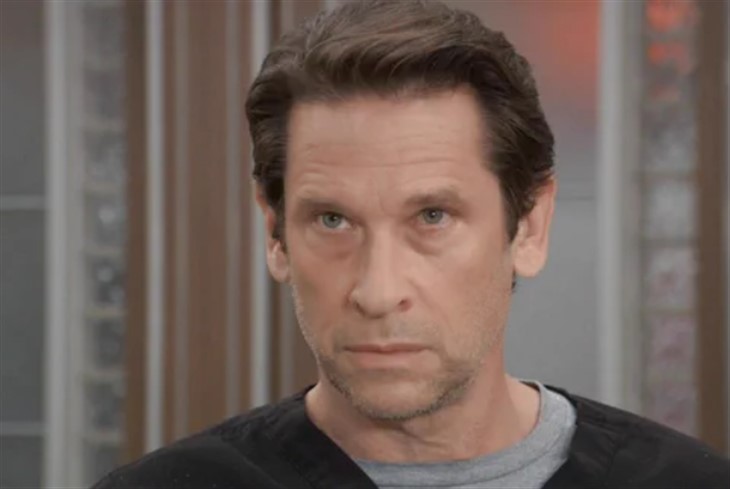 It might not be a loving connection considering the look on his face. Fans took to the thread to react to that scene and share their thoughts.
"Taking far too long already. Just way too long. Hope it is revealed this week," one user wrote. "The two know each other. (Or of each other.) I actually thought Mason was gonna pop up again, and say something to Cyrus."
There were instances when Austin and Cyrus shared passing glances. The two looked at one another when the elevator doors closed.
Cyrus smiled at Austin and knew why Austin was so concerned. Cyrus could be the head boss that Austin keeps referring to.
General Hospital fans have wondered if the boss is male or female. One noted that the boss is female, but that also doesn't mean that Cyrus isn't involved with Pikeman.
Not only is the boss female, but she's also related to Austin and Mason Gaitlin (Nathanyael Grey).
GH Spoilers – Will Their Connection Be Revealed?
The General Hospital spoilers suggest that Austin and Cyrus's connection may not be revealed. Cyrus is heading back to Pentonville.
It's doubtful that fans will find out anytime soon. Cyrus has mentioned heading back there, but he hasn't made any moves yet.
Some GH fans wonder if the look that Cyrus gave Austin means he knows him. This could also indicate that Cyrus is still up to no good.
Others noted what an odd scene that was since they never interacted on the show before. GH fans are hoping they will continue to interact since it would give the show some solid material to follow with.
What are your thoughts? Do you think Austin and Cyrus share a connection? Do you think it will be revealed on the show this week? Sound off below in the comment section.
As always, check back for more GH spoilers, news, and updates.